Bring red cup tradition to your party without the environmental waste!
The reusable Pirani Insulated Tumblers are made from durable, food grade 18/8 stainless steel for years of use and help keep tons of plastic out of our oceans. With some unique features, the Pirani is a step up from your average reusable outdoor cup.
Pros
Insulated. Keeps Cold drinks Cold and Hot drinks hot…for hours!
Food grade 18/8 stainless steel construction- no weird taste.
Lid keep the liquids where it belongs when you're running around
Red Cup design, but a wide variety of colors. Stackable with measuring lines.
Cons
You have to wash them, maybe 🙂
Only one 16oz size
Where to buy
Some smaller retailers stock them. You can buy these online direct from Pirani.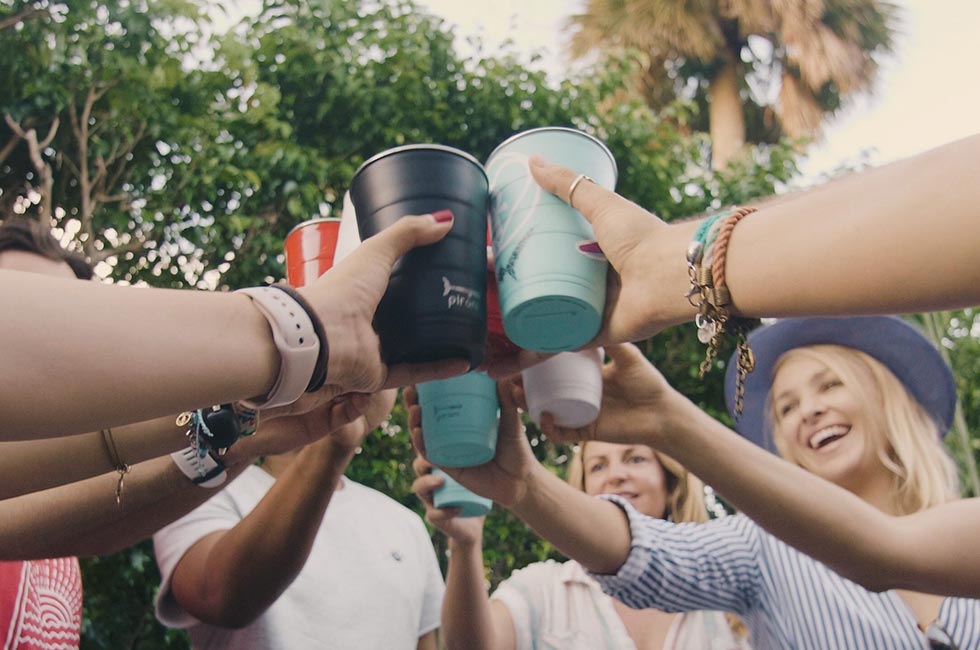 I grew up with the Classic Red Solo Party Cup. Tailgating. Backyard BBQ's, Campgrounds and, you know, the occasional keg party. Good times, but the day after was a mess in more ways than one.
Thankfully, we've seen a practical movement to clean up our environmental act a bit. Small, simple steps can go a long way. The Pirani Tumbler was born out of that movement.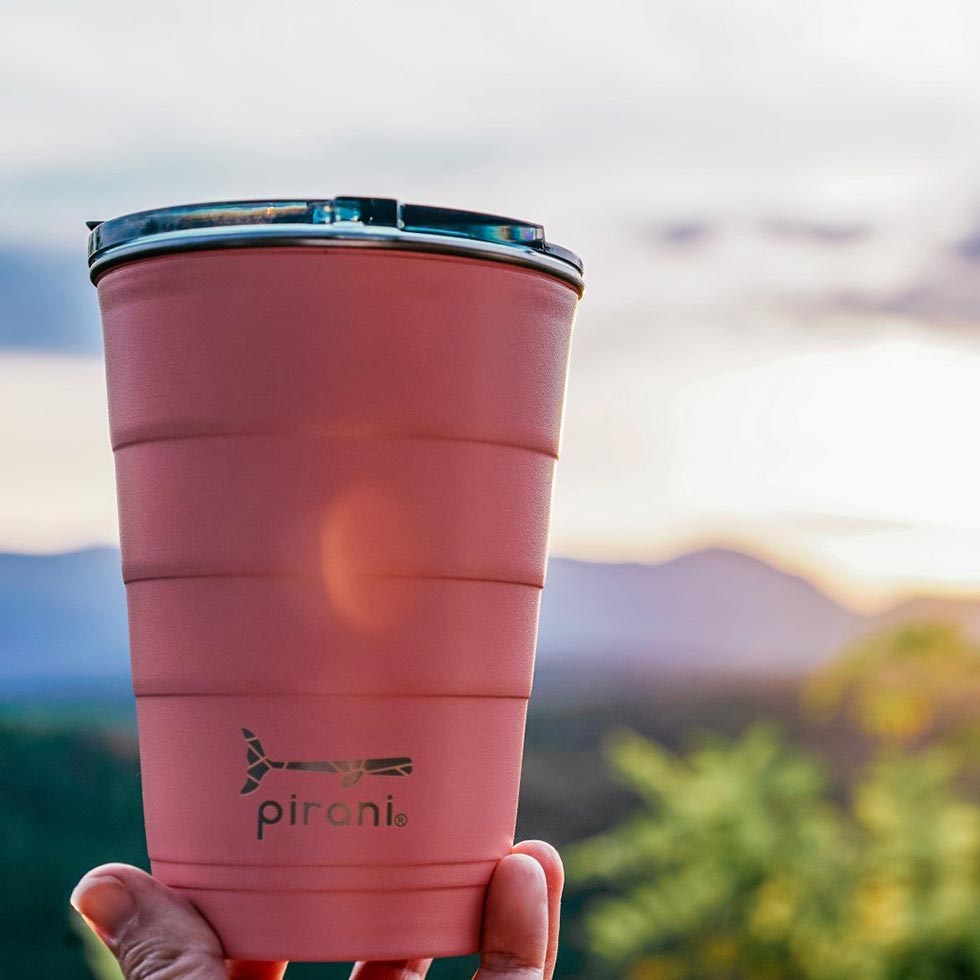 Pirani founders Brandegee Pierce and Danielle Del Sordo grew up in South Florida living active lifestyles. Seeing litter scattered across their beaches prompted Brandegee to design the first vacuum insulated red party cup. According to Pirani, the statistics on single-use plastics are a little eye opening: 500 billion single-use plastic cups are used arounf the world each year. That's alot of waste.
Construction and Features
The Priani Tumbler has that familiar shape that feels good in your hand and fits standard cup holders. Along with the classic Party Red, there are seven colors available that range from Raw Stainless through a Solar orange. There's a little something for everyone except size: It only comes in a 16oz size.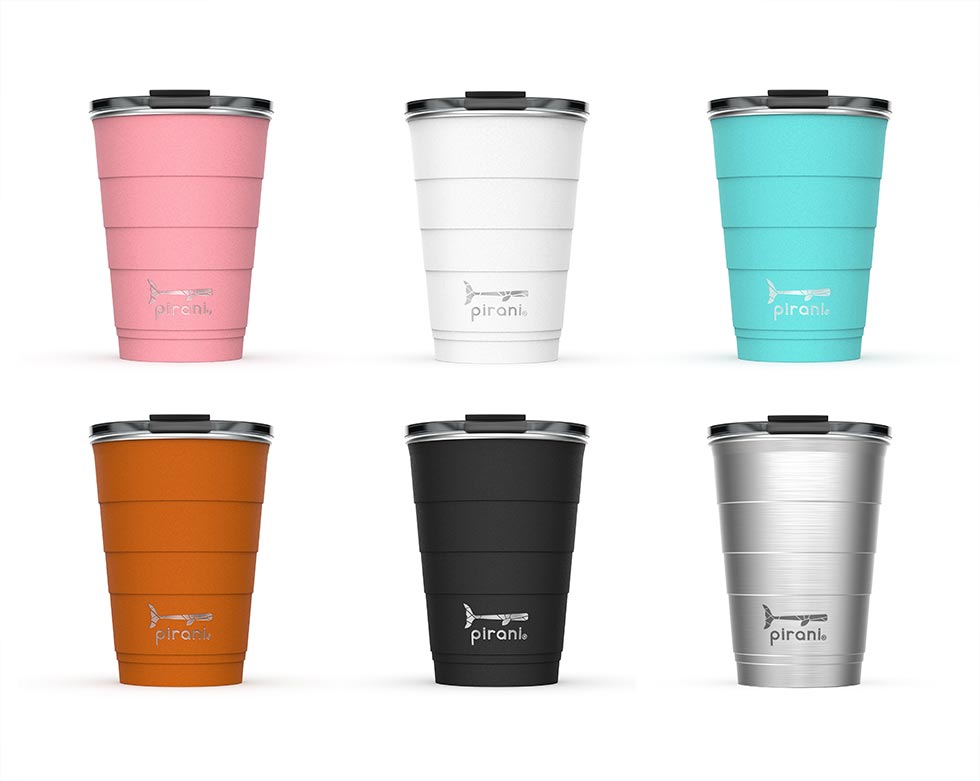 Made from 18/8 stainless steel like you find on other premium branads, it uses "skinny walled" vacuum construction to reduce bulk and weight. Pirani claims 12 hours cold / 6 hours hot, but we'll see how it plays out in real life once we can do a little testing. Realistically, for it's purpose, you'd be good with just a couple of hours either way.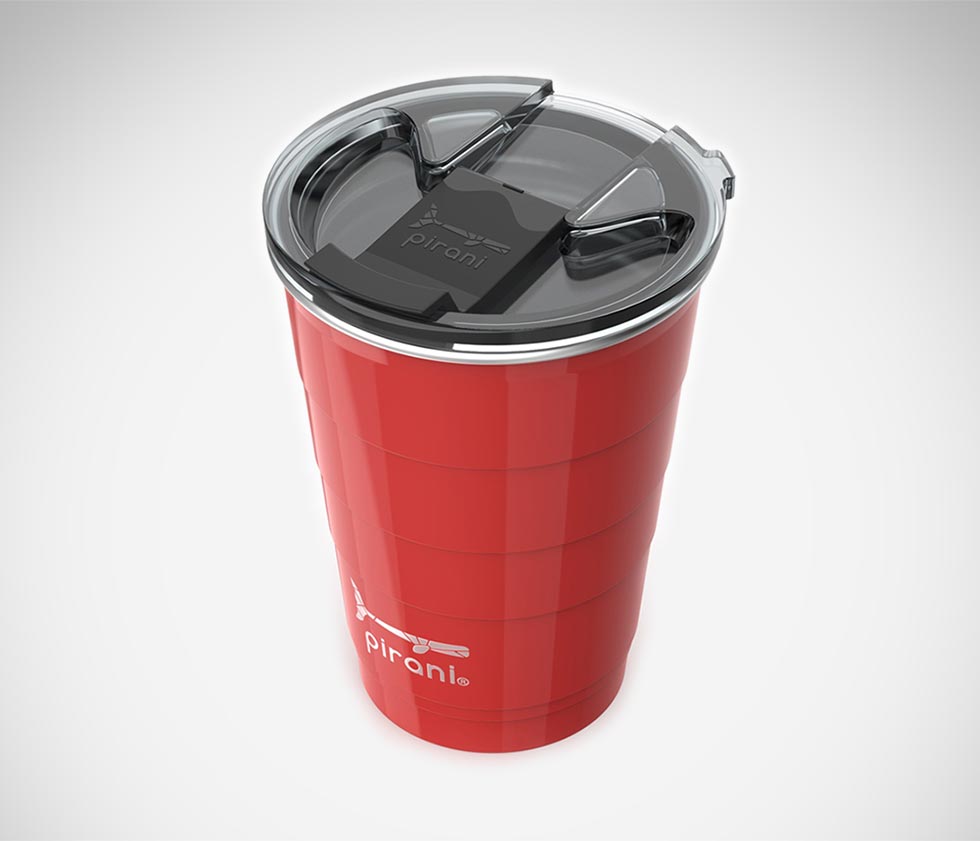 The included lid is made from BPA-Free Tritan plastic. Between the Stainless Steel construction and the durable powder-coat exterior, the Pirani is Dishwasher safe, but they do recommend handwashing the lid. If you don't use the lid, the rim of the tumbler is rolled for a good lip feel.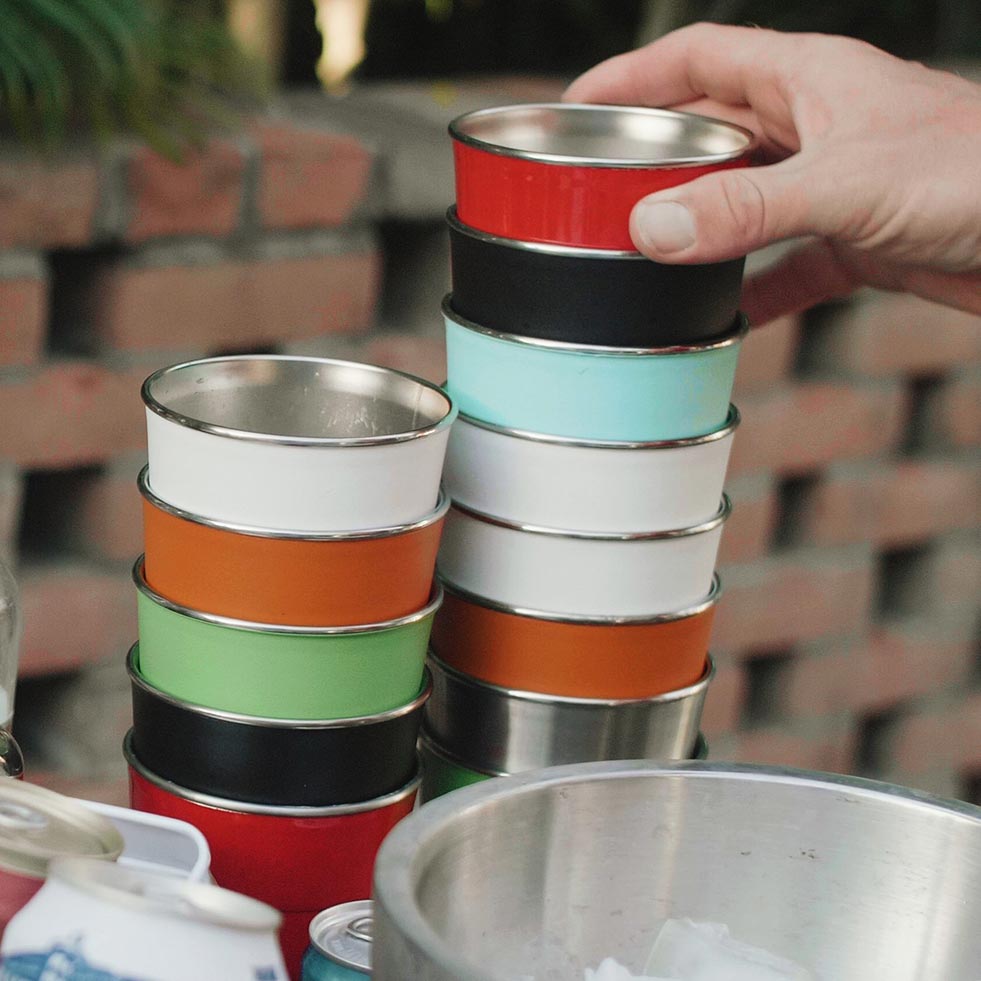 Added bonus: Pirnani made that classic red cup design functional. Those lines on the side are actually ounce measurements. Something I wish I had more than once while camping,
Specs
MSRP: $24.95
Volume: 16 oz (473 mL)
Diameter: 3.75in (9.5 cm)
Height: 5 in (12.5 cm)
Weight: 7.6 oz (216 g)
Lid: BPA Free – Tritan Plastic
Why I Like The Pirani Reusable Party Cup
Since I made the switch years ago to reusable drinkware, I've settled in to a Klean Kanteen 20 oz insulated tumbler daily for almost everything: morning coffee. afternoon drinks. commuting and camping. And yes, i bring it to outdoor events and parties.
Sometimes I feel it's overbuilt. Weighs almost twice as much as the Pirani and feels "bulky". Great for car camping, but not so much for backpacking or bike touring. And it's not the type of thing i'd leave in my bag as a back up. I like versatility so I'm looking forward to how the Pirani fits in to my daily life long term.
As a party cup, the Pirani is a no brainer. Fits in right at home when entertaining, and the insulation is a huge plus if you're outdoors. Pirani even does discounts of 4-pack and 8-packs of tumblers to make sure every guest has one. I think they're going for the "best cup for beer pong" award with the set of 14 tumblers.
Questions? Comments? Let us know below.
View More:
Camping
,
Drinkware
,
Pirani