Growing up between Colorado and Vermont, rain coats have played two very different roles in my outdoor gear arsenal. In Colorado a rain jacket was a piece of apparel that could easily stay stowed at the bottom of my hiking pack for the entirety of the summer if we got up early enough to hike, and planned our adventures around the weather. In Vermont (and now living in Maine) a rain coat doesn't even typically make it into my pack, because I often wear it out the door as my outer shell on almost all of my spring and summer adventures. Why is this important? Because I have REALLY high standards when it comes to raincoats – they need to be lightweight enough that you wouldn't know you had one stashed at the bottom of your pack and durable and comfortable enough that you could feel great about wearing it ever day even with gobs of rain falling from the sky. The Zeta LT from Arc'teryx is a beast of a rain coat and I'll tell you why.
Materials and Construction
The Zeta LT is constructed primarily from a new fabric – N40p-X 3L GORE-TEX® fabric with GORE® C-KNIT™ backer technology. This material is lightweight, compressible, and delivers long-wearing waterproof, windproof, highly breathable performance with a backer technology that makes the fabric exceptionally supple, quiet, soft and comfortable – this jacket doesn't "crinkle" the way many rain coats do. The circular knit of the durable laminate has a soft, smooth texture that is comfortable on the skin and breathable. The Arc'teryx Trim fit of the Zeta LT keeps the shell close to the body to improve the fabric breathability, but leaves room for light layers. At 295 grams (10.5 ounces), the Zeta LT is built simply with features that focus on protection without adding extraneous weight and bulk. The low profile Arc'teryx StormHood™ provides complete coverage and cinches securely with a single adjuster for a fit that moves with the head and provides exceptional peripheral vision. The hip length with drop back hem extends protection and rides comfortably under a hipbelt. An internal laminated pocket stows and protects a smartphone or wallet, and two hand pockets with WaterTight™ zippers are accessible while wearing a pack or harness.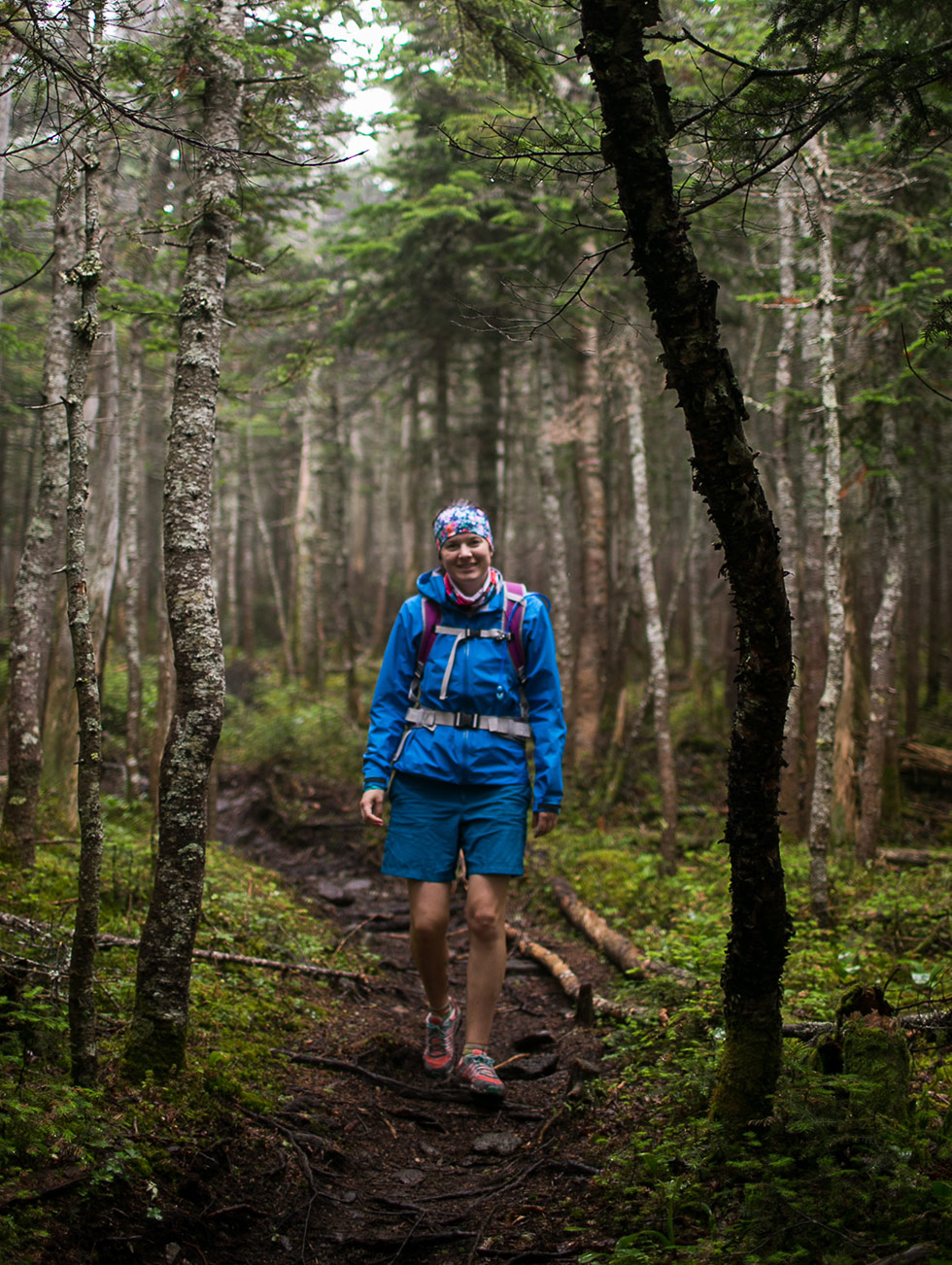 Performance
The first thing I noticed about the Zeta LT when I pulled it from the box Arc'teryx sent over was how lightweight, flexible and smooth it was. There isn't a lot to this jacket – the hood fits my large head well and still provides good peripheral views, the hip length is great for a little extra coverage and the hip pockets are more like waist pockets which is great for being able to access whatever you've stashed in them while wearing a backpack hip belt. I tested this jacket for a whole very wet season last summer and fall and was very impressed by the durability of the fabric, and how water resistant this jacket stayed after several dozen wears. Every rain jacket I have owened prior has lost its water resistancy at the seams even after countless Nikwax washings, but so far so good with the Zeta LT. I do wish this jacket had pit zips – though it is pretty breathable, I felt like I could have used a little more ventilation after a very vertical hike last fall. The interior pocket is great for keeping valuable s dry – a good place for a phone, cash, cards etc… I am 5′ 9″ and 155lbs and wear a size M and it fits well even with a few base and mid-layers underneath.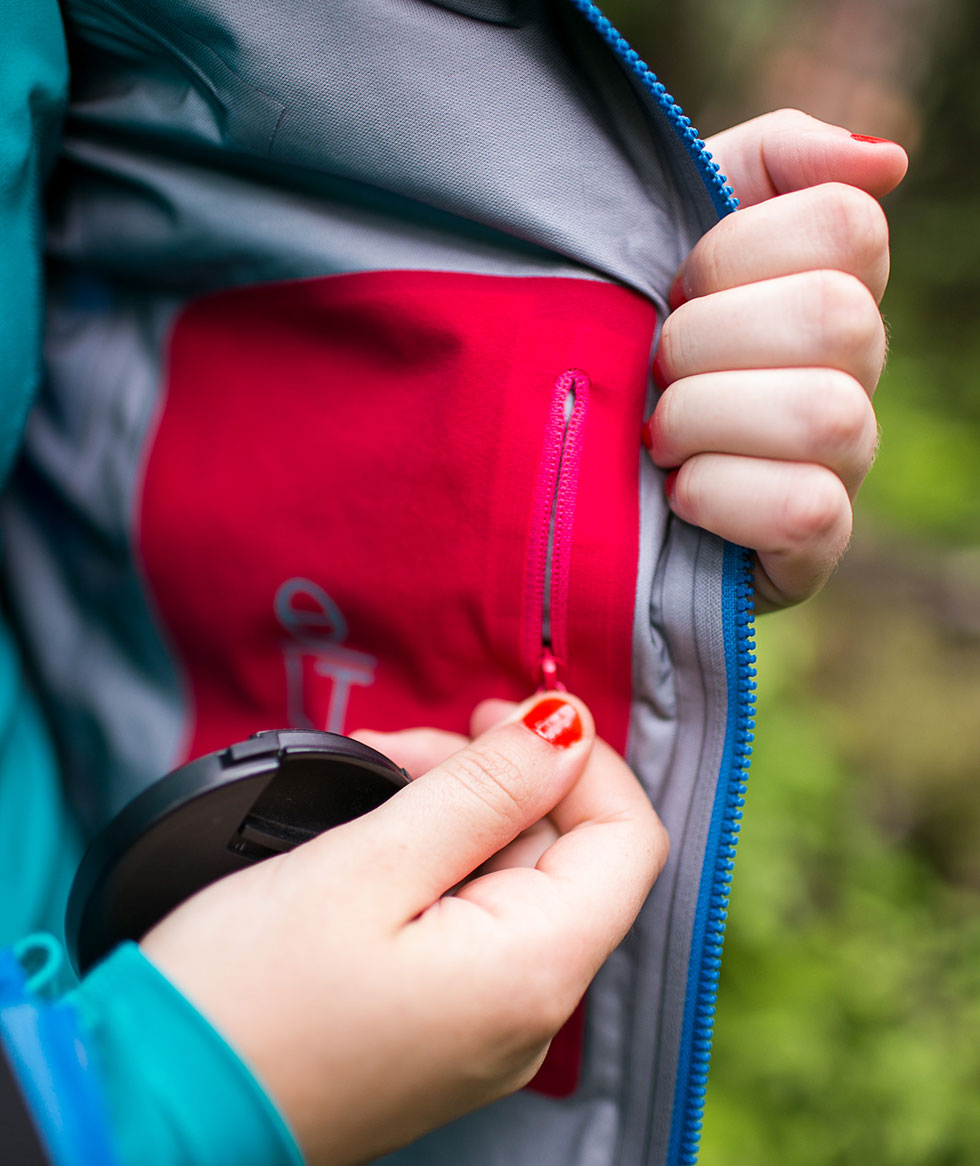 Overall
At over $300 the Zeta LT is definitely one of the more expensive jackets I've ever tested (though we have a couple of sub-$300 links below), let alone recommended, but if you are fed up with needing to replace your rain jacket ever few years, it's worth spending a few extra bucks on a jacket that will last and grow old well.
View More:
Arc'teryx
,
camp & hike
,
clothing
,
hike
,
jacket
,
Rain Jacket
,
ski
,
snow
,
snowboard
,
travel