There is nothing better on chilly winter days than getting cozy in a wool sweater. Heavy wool sweaters aren't all that practical on the slopes or trails and thus I typically reach for a poly propeline, micro fleece or light merino wool mid layer when choosing my adventure outfits.
Known for their iconic fairisle patterns, Dale of Norway delivers another beautiful, yet incredibly wearable sweater in their brand new lightweight, machine washable Rondane sweater made for both men and women. I was intrigued and excited to test this sweater as I've only ever known Dale of Norway for their heavier weight intricately knit sweaters.
Materials and Construction
The Rondane Sweater, named for a Norwegian national park with steep mountains and deep valleys, is a Feminine fit sweater that boasts a classic pattern inspired by the St. Moritz World Championship.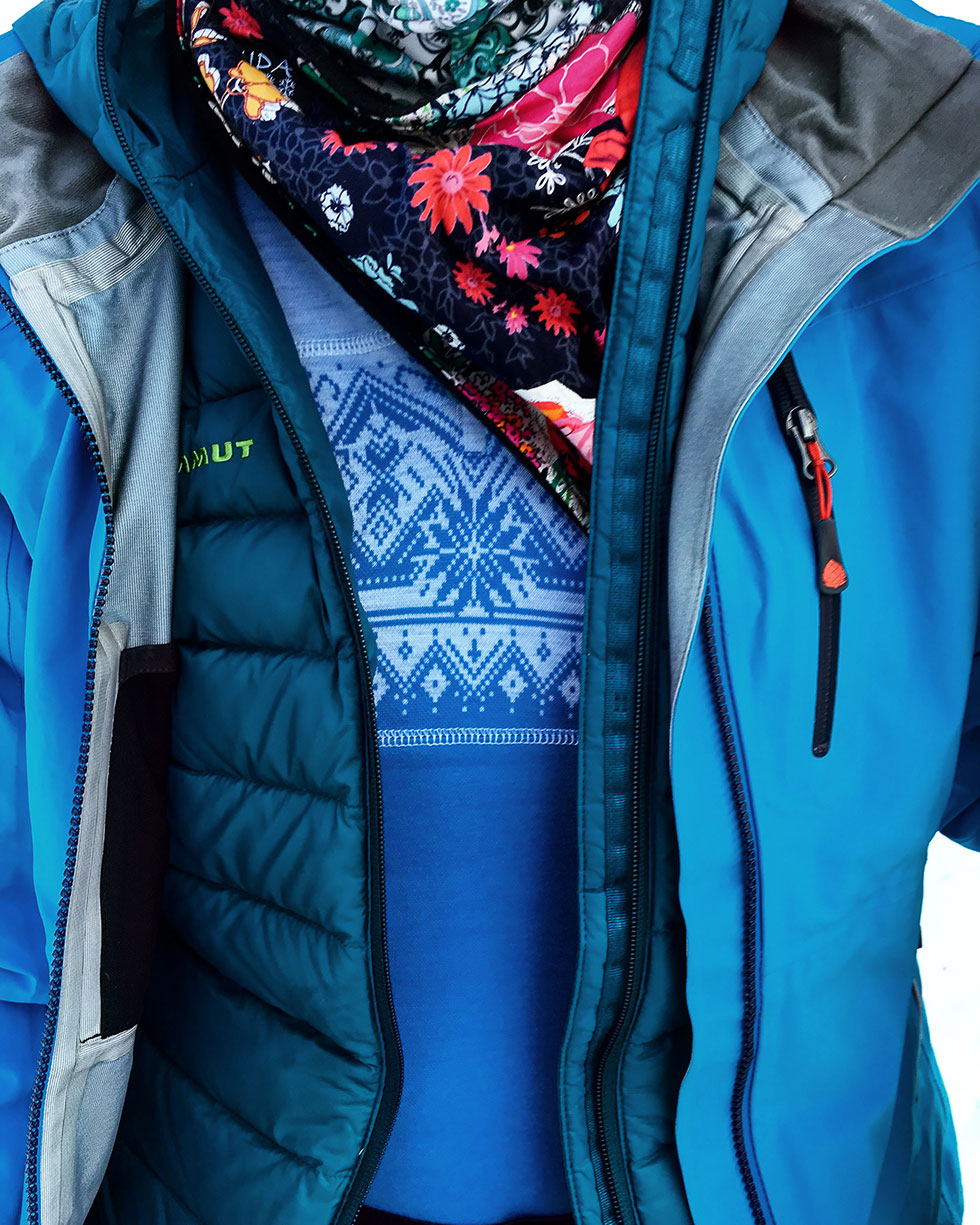 The body of the sweater is constructed of a lightweight one-ply yarn that has been fabricated with durable combed 100% Merino wool that has been treated to be antimicrobial and is Bluesign approved. The sweater has a two inch neck and a Half-zip front closure with metal logo pull-tab. The classic Dale of Norway badge is on the left sleeve.
The Rondane is made in Norway and can be machine washed, but should be laid out to dry flat.
Performance
I wasn't really sure what to expect when the box from Dale of Norway showed up, it was lighter than I expected and when I pulled the sweater out of it I was impressed by its softness and how it was simultaneously dense and lightweight. I sit between size M and L and went with a medium because I like baselayers to be close to my skin, which worked well in this case, but you may want to size up if you want to wear a long layer underneath.
I've been testing this as a heavier weight base layer telemark skiing, snowshoeing and winter hiking. As a baselayer skiing this sweater is perfect – nice and warm, the wool wicks sweat and keeps you dry and toasty. The sweater is also pretty breathable which is great for when you get a nice sweat going.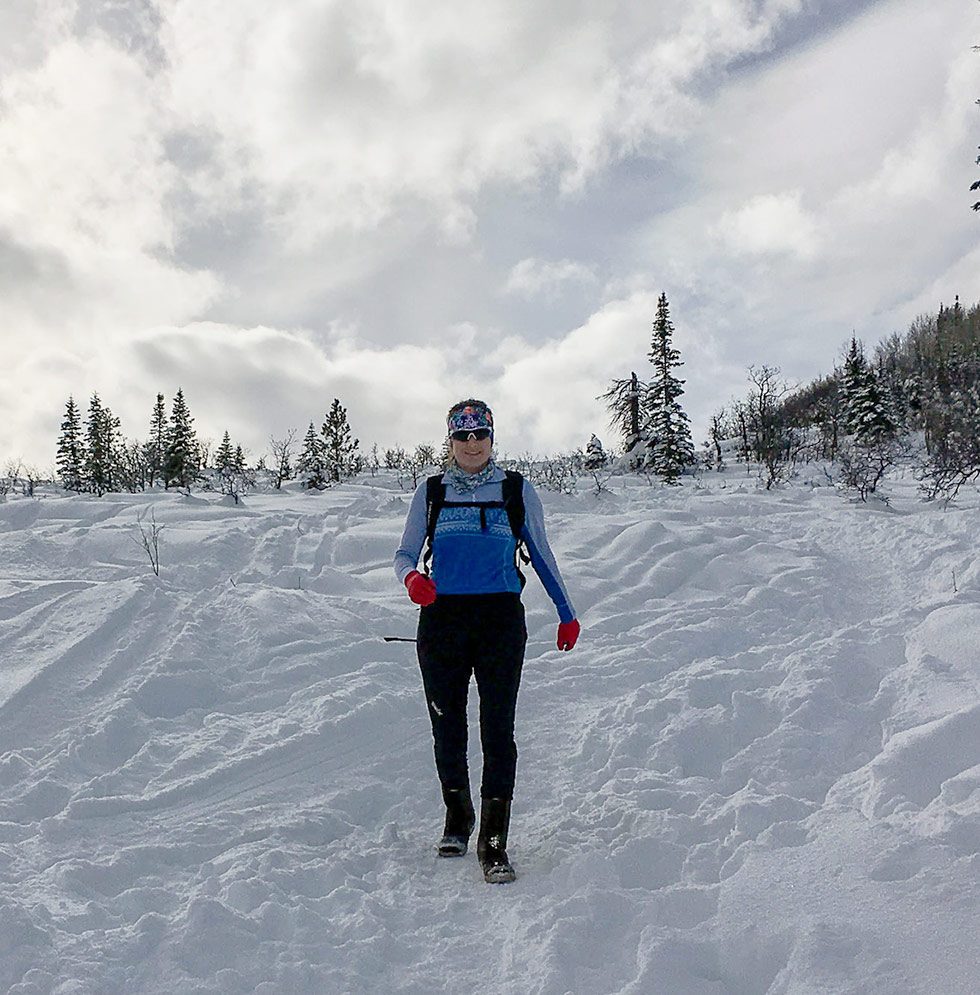 Hiking and snowshoeing I didn't need the typical super light long underwear top I usually wear and liked how much the arms stretched and moved with me as I swung them as climbed. I'm a tall girl at almost 5'10" and the length of this sweater was good – I don't say great because I would have been happy with an extra inch or two, but I tuck my layers in in the wintertime so it wasn't much of a problem. I would say the same about the length of the arms as well – I definitely wouldn't want them any shorter, but the length worked well for me.
Another great use I found for this sweater was as a dry layer stowed in my bag for after higher intensity cross country ski outings. I always pack an extra top and love that with the Rondane Sweater you are packing a layer that can continue to wick sweat as you cool down, but also looks nice and sharp enough that you could wear it straight to meet friends for coffee or a beer after your workout without looking like a sloppy, sweaty mess. Well, maybe that's just me, but anyway – great looking sweater!
Overall
Retailing at $250, the Rondane Sweater is definitely an investment, but one with versatility and quality that will last more than a few seasons.
View More:
Dale of Norway