Spending time in the mountains, or just outside in general can present you with a lot of different weather to contend with. Here in Colorado, as you go higher it gets colder…quickly. Add to that the fact that weather can switch from a calm, sunny day to whipping winds and rain or snow in the blink of an eye and you need to have a way to be prepared for whatever is thrown your way. With the Loke jacket, Helly Hansen brings water and windproof action to a super lightweight and breathable jacket that aims to keep you comfy no matter what.
Materials and Construction
The Loke jacket uses Helly Tech Performance fabric which is waterproof and breathable without being overly stiff. It also sports a DWR (durable water repellency) treatment to make sure that pesky water doesn't make it past the material's 2.5 ply construction. The jacket is fully seam sealed and has a full length storm flap covering the front zipper. Providing ample amounts of adjustability are velcro and elastic adjustable cuffs as well as an elastic cord adjustment around the hem. Making sure to keep temperature regulated internally, the Loke rocks long pit zips that are kept dry with a top-attached storm flap. Of course, what jacket with all of thesefeatures would be complete without an adjustable hood to keep the rain off your dome.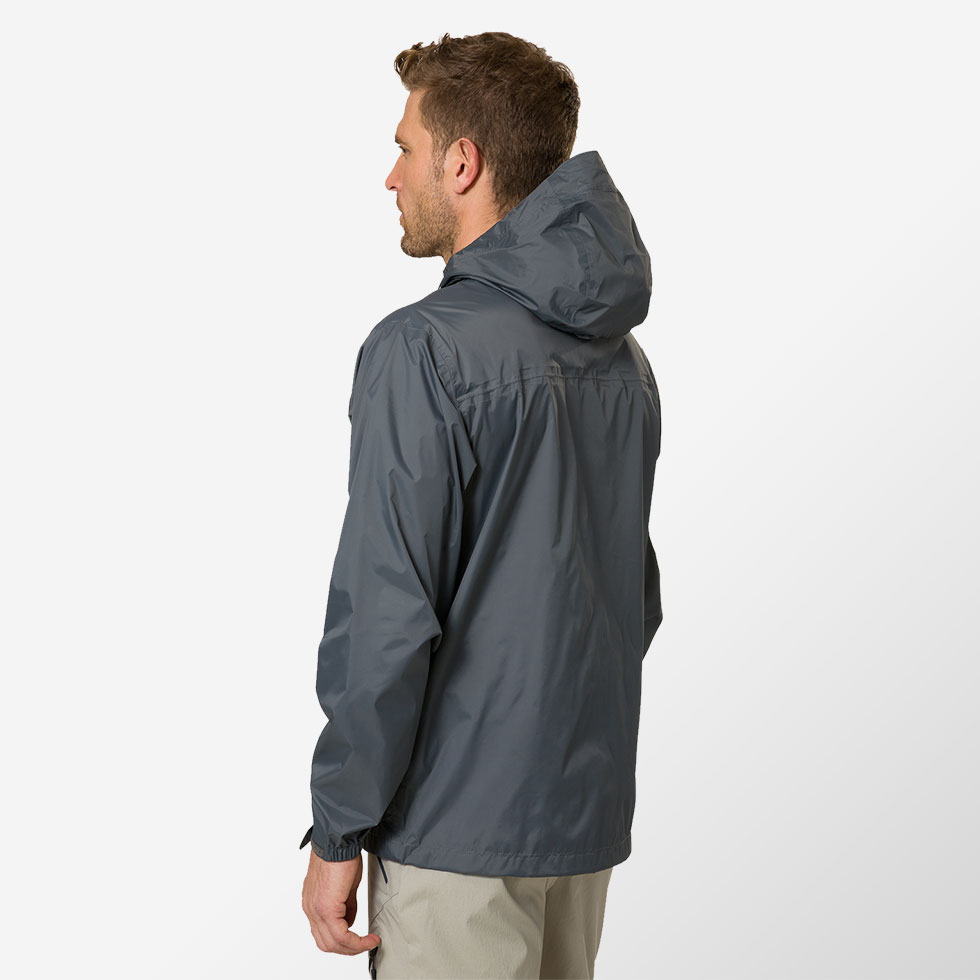 Out of the box, the Loke's super light weight is a pleasant surprise. There are jackets that may be as light or lighter but few if any that can boast the amount of waterproof-ness that this one can. For me there are times when a jacket like this will make me quite warm, especially when going uphill for a while. While that does happen in this, I found it really very easy to stay comfortable by using the pit zips (which, on my size Large are 12 inches long) and due to the fact that the neck opening is pleasantly large. In cooler temperatures, the Loke's adjustable openings do a great job of sealing out cold air and accommodating layering for warmth.
Fit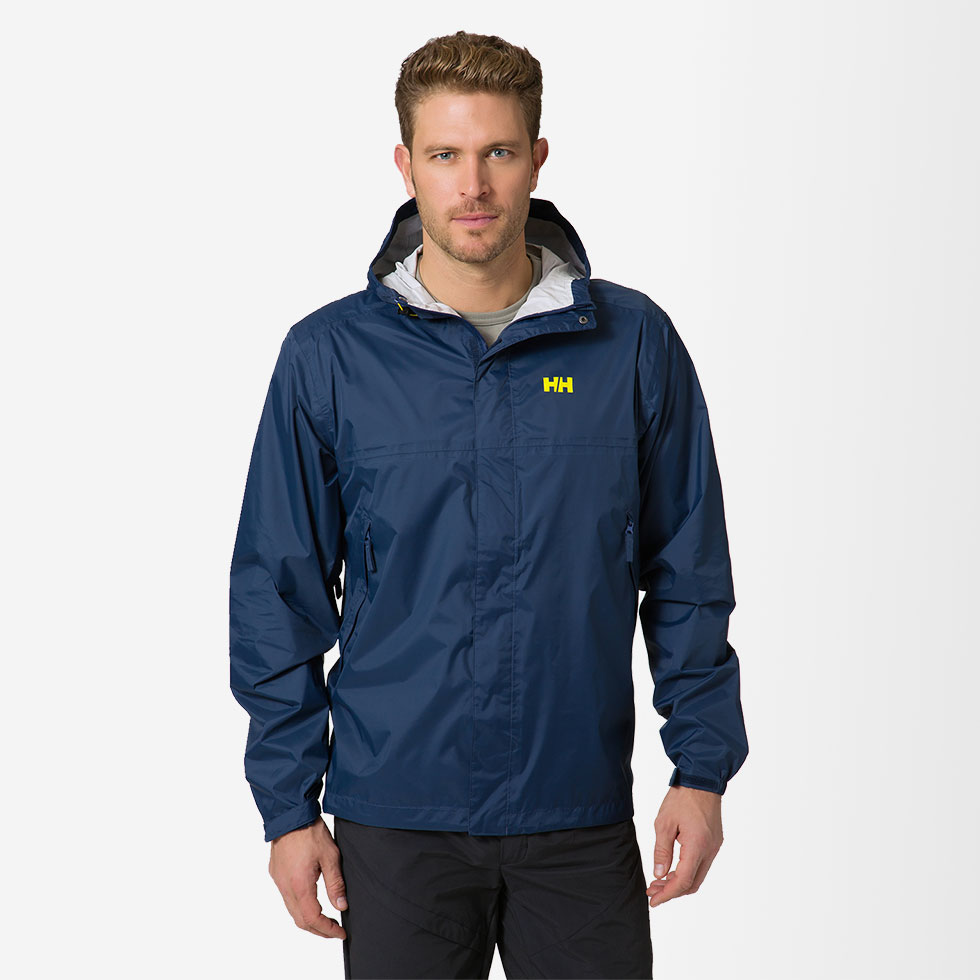 I have rather broad shoulders and finding a jacket that properly fits my shoulders without feeling like a muumuu on my torso can be tricky. The fit of the Loke, was perfect through the shoulders for me – even with a couple of layers on(!) and the torso was very nicely shaped to not be too baggy at all. In fact, the lines of this jacket make it fantastic for casual wear, especially on rainy days. Arm length can also be a factor since my shoulders can sometime take up some of the room that should be allocated for the sleeve but in this case, they provide a great length with enough room through the sleeve that any layering (if needed) doesn't feel like you're wearing a long sleeve compression layer.
As I mentioned above, the neck opening is well sized and allowed for venting when I got warm. The hood was an interesting part of the Loke for me. I have a tendency – as many of us do – to put my head down when rain or snow is driving in my face. In the Loke, while the hood fits perfectly when my head is upright, I found myself wishing I had about an inch or two more front coverage with my head down. Even with the velcro adjustment at the crown of the head all the way out. Maybe I just have a giant head!
OVERALL
The Loke jacket is a workhorse. I've got a few 14'ers on my schedule this summer and this jacket is certain to be along for the ride. It's weight and compactness – did I mention that it packs into its own pocket – make it ideal for trips where space and weight are at a premium. Additionally, the price point is fantastic for such a versatile (and waterproof) jacket at $100 $75. So, if you're looking for a jacket that'll take you from the city to the mountains and across 3, maybe even 4 seasons, give the Loke a shot.
View More:
camp & hike
,
clothing
,
Helly Hansen
,
jacket
,
Rain Jacket
,
run
,
travel