I'm not sure its safe to say yet that the days of fishscale skis are behind us, but the new intelligrip technology is sure a heck of a step up from the old school scaly grips of yonder years. Perfect for avid cross country skiiers who want a pair of skis with reliable kick, and new skiiers who want something a bit faster than your average beginner ski, the Madshus Terrasonic Classic Intelligrip is a great option regardless of skill level.
Materials and Construction
Garnering its inspiration from the legendary all-terrain grip of Mohair skins, the Intelligrip placed strategically underfoot in the skis natural kick zone provides unparalleled kick during hard to wax for conditions. The intelligrip is constructed from the highest quality mohair paired with smooth polyethylene which ensures optimum kick and glide that avoids icing as well. The Terrasonic has a p190 base that was designed as a race ready base that is versatile in a variety of conditions. The ski has 3D construction that is the process of shaping a ski's surface to remove weight and channel stiffness, for a precise tuning of a ski's torsional rigidity and flex and the foam core within the ski utilized specific carbon and fiberglass reinforcements to guarantee flex consistency with excellent dampening properties. The final touch is a speed tip that offers the perfect splay needed to elongate the skis pressure zone which is ideal for colder snow conditions. Having written all of this technical jargon, it's important to note that across the board skis are being constructed with more advanced technologies, making even basic or entry level skis a work of technological art.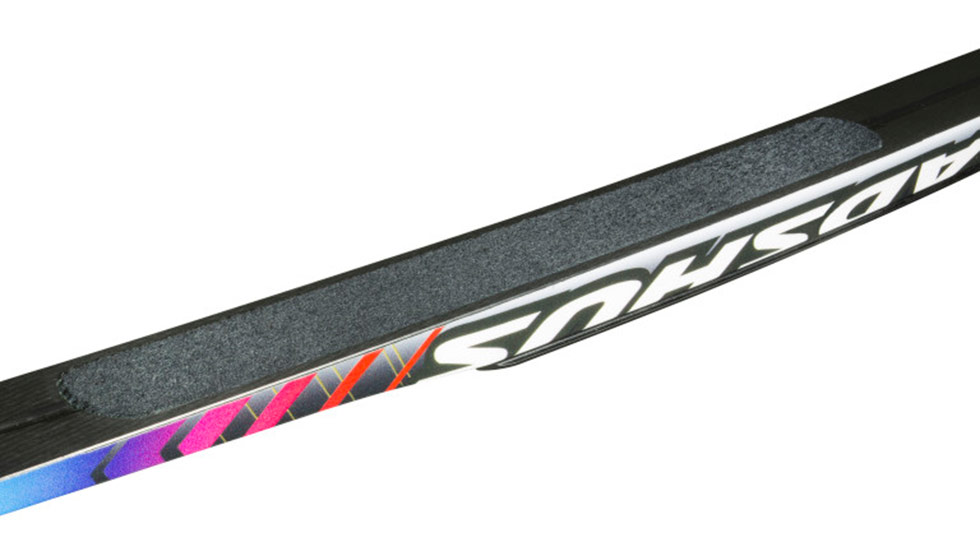 Performance
We had a pretty pitiful winter here in New England, but the snow lasted just long enough for me to get these Madshus Terrasonic Classic Intelligrip skis out for a half dozen or so tests. I took them out on sunny warm day, frigid sub-zero days and everything in between. They glided across hard packed tracks and plowed through a foot of fresh powder on a golf course. Let me start by stating that the mohair intelligrip mini-skin on the bottom of the ski is pretty genius and excellent for weather that might make getting kick with kickwax or even classic fishscales tricky. Across icy, or super wet sections these skis still managed to get enough grip to climb up even the steepest hills that the touring center or golf course had to offer. Now the opposite is the truth as well – they really slow you down quite a bit on super cold dry days on the downhills, but as all xc skiers know to be true – those are the days that kickwax typically works the best anyway, so not too much of a downfall as far as this ski is concerned.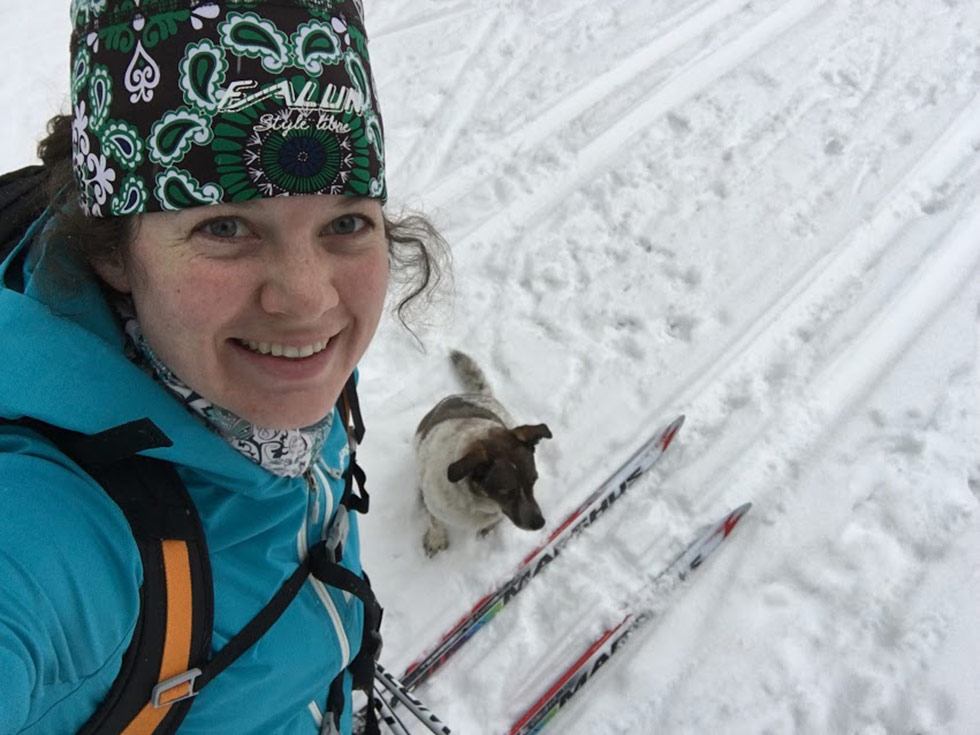 Overall
For a beginner who is looking to upgrade their cross country ski kit from a pair of beater fish scale skis or an advanced Nordic racer who wants a reliable pair of skis in their arsenal for when klister is looking like the only option – at $370 $330, these are a great purchase.
These skis were tested with the Madshus Revowrap Boot (classic-Hyper C and empower Hypersonic Carbon Classic poles.
View More:
Madshus
,
ski
,
skis
,
snow