Chances are you've seen this pack on instagram – it's the one (or one like) the pack all the "cool" kids are wearing. When it comes to shoes I am always comfort over fashion (socks and chacos anyone?) but in regards to accessories sometimes it's easy to get caught up in what's "in" right now regardless of how functional it really is. So I took the Topo Designs Klettersack on a few (lots!) of test runs, flew it across the country twice, up a mountain once, across town on my bike a dozen times and I learned a few things.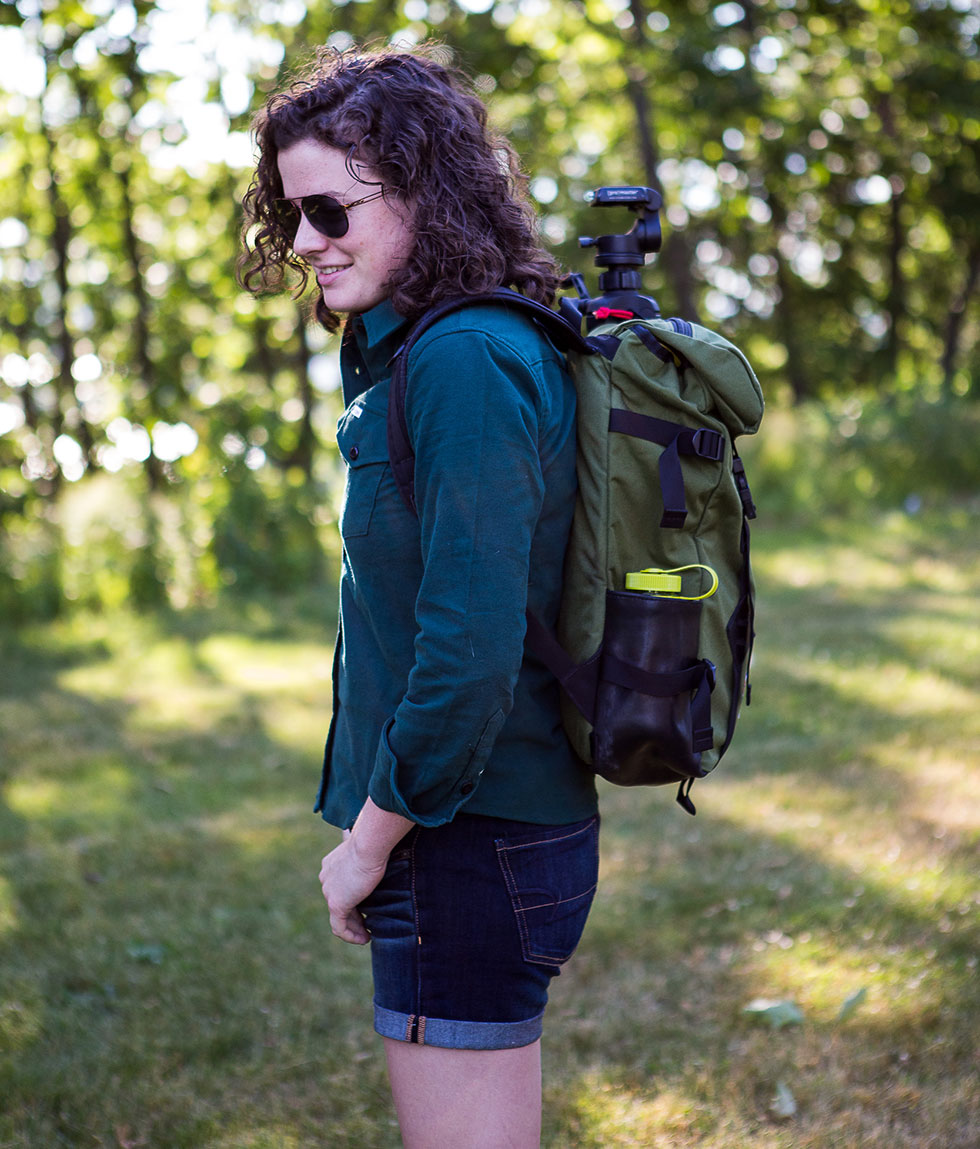 Materials and Construction
First, let's cover the basics of this pack. Made in Colorado, USA Topo Designs considers the 22L Klettersack their "classic" bag and call it "an ideal travel companion, workmate, or packmule for the daily hike up in the hills". The exterior of the pack is 1000D Cordura and the interior is entirely lines with a coated pack cloth. The square lash tabs are made with natural leather. All of the clips are made from heavy-duty plastic hardware and the heavy-duty straps are reinforced with seatbelt webbing. The top of the pack has an inner drawstring closure underneath the zippered top pocket. The interior of the body of the bag has an unpadded laptop sleeve that fits up to a 15" laptop. The pack also has two side pockets that fit narrow water bottles or the legs of a tripod, umbrella etc…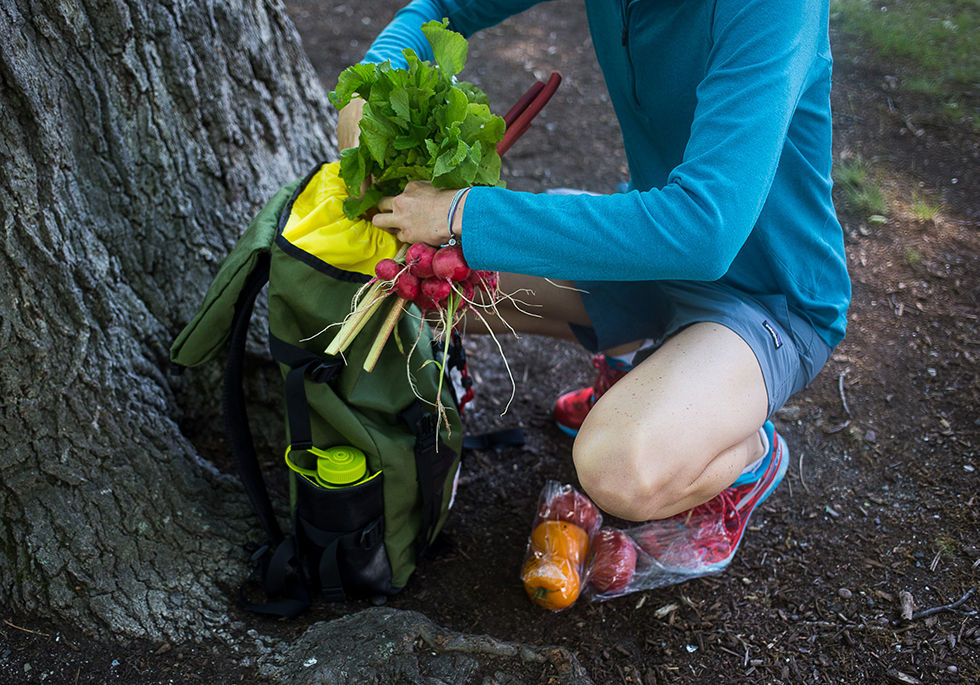 Performance
All of this being said, sounds like a tough as nails pack that will last you a few dozen years right? Well given our past reviews of Topo Designs Gear, that's a given at this point. We've grown to expect the highest quality and durability from their packs. So let's talk about functionality. The pack fits well against the back, and the straps are pretty wide with nice cushioning underneath. The body of the pack is roomy and I was able to fit all kinds of goodies inside while traveling on airplanes or across town for a photo shoot. My 15 inch laptop with a plastic case on it fit easily inside the laptop sleeve which was a major plus. I wish that the side sleeve pockets were a bit bigger to accommodate a larger water bottle or more of my tripod legs but they do fit my 24 oz Klean Kanteens well.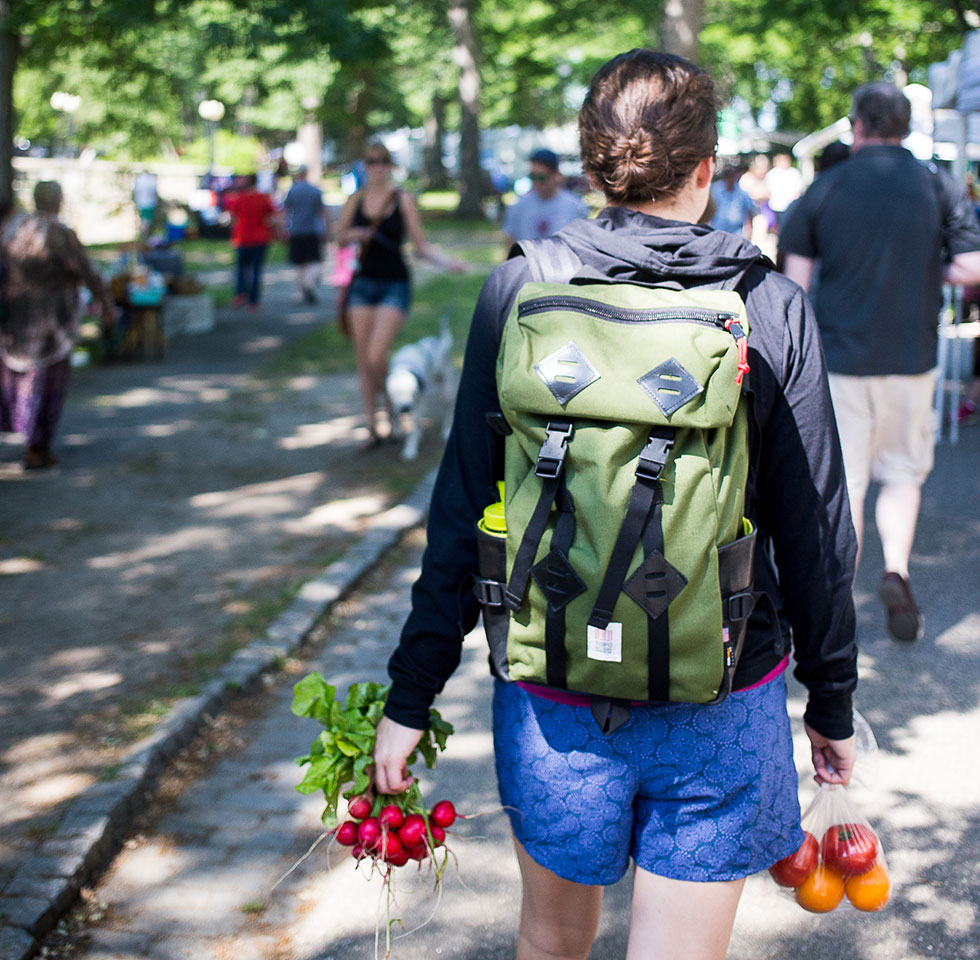 My only real issue with this pack was the top zippered pocket – I would open it and then forget to close it and flip it over to open the drawstring pocket and everything I kept in it would fall out onto the floor – I know part of that is me being a bit disheveled on a regular basis, but I think this structural design leaves something to be desired. This has become my go – to photo shoot bag as it easily fits some clothes or accessories I'm shooting, my camera with an extra lens, lightweight tripod, slim water bottle and snacks of course! The pack comes in dozens of colors to choose from on their site and I loved the olive green color Topo Designs sent us.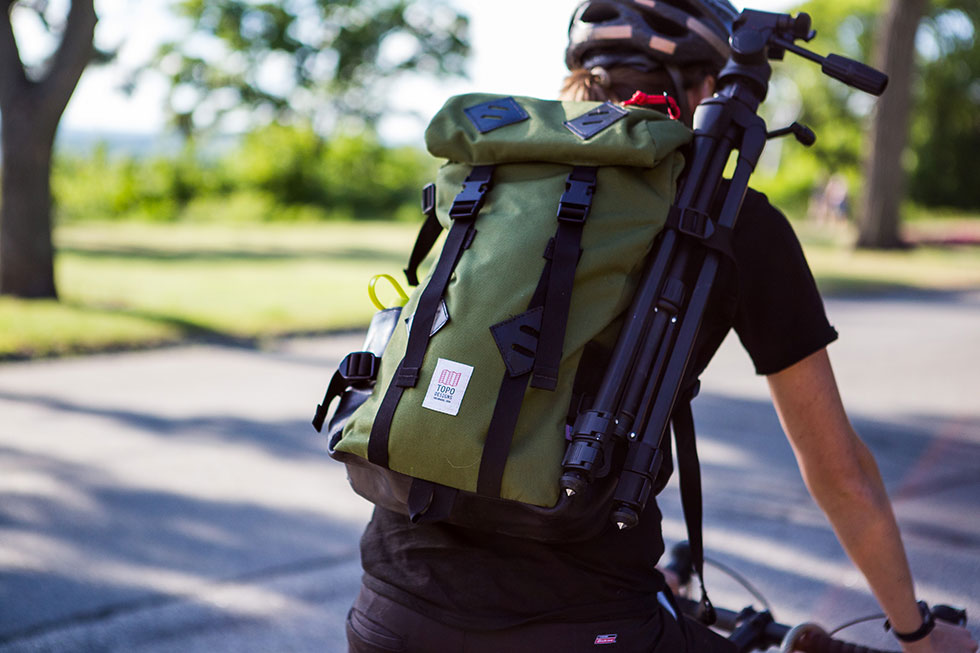 Overall
The Topo Designs Klettersack comes in a range of prices from about $122-$250 (check the links below) depending on the style you go with. So, if you are looking for a photogenic new pack to wear around town or traveling around the world, the Topo Designs Klettersack is an investment that you will find worth it.
View More:
backpack
,
bags
,
camp & hike
,
commute
,
cycle
,
Topo Designs
,
travel