This review may seem like a bit of a departure for us here at Gearist but in truth it's right in our wheelhouse.
See, whenever I have the chance to take one of my dogs along with me while wear testing a product, I do. Typically it's my 14 month-old border collie, Sadie.
She can run or hike for MILES and loves every second of it. Many of the places we go, however, have those pesky leash laws that force me to keep her attached to me and when that's combined with paths that cut through prairie dog and rabbit rich environments, that means some pulling will be taking place. This is where the Ruff Leash from Zee.Dog got to be a close friend.
Where to buy the Zee.Dog Ruff leash
Zee.Dog has a big presence on Amazon, but we've noticed some prices on Amazon may be higher than on the Zee.Dog website.
It may be worth checking out the Zee.Dog website. They offer a 10% discount if you sign up for their newsletter, saving you some cash.
While you're there, you can check out other great products like the zee dog harness, the zee dog air leash, and the zee dog hands free leash options.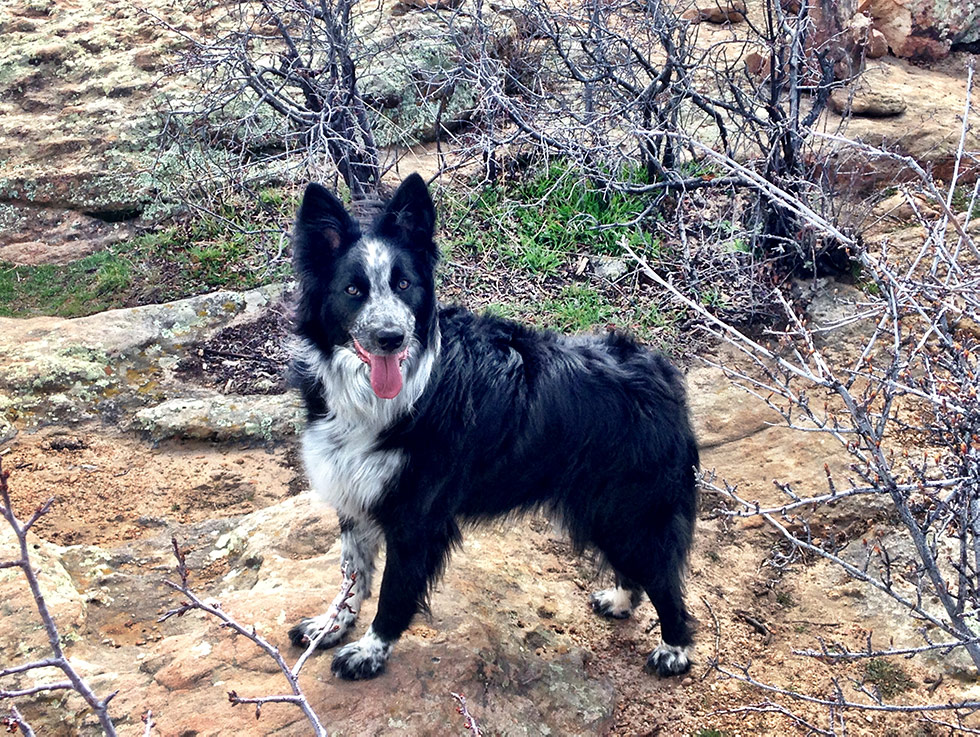 Right off I should mention that Sadie is a very good listener, so her pulling isn't constant. It's simply one of those things where we might be walking or running along and a rabbit jumps across our path. It's then that all 55 lbs. or super strong dog go ripping after it.
The first thing that stood out to me about the Ruff Leash is its length. Rather than a long leash that might allow your dog to get some momentum going before attempting to separate your arm from the rest of your body, the Ruff Leash stops the pull quickly.
Why is this a good thing? Well, like I said, the dog can't really get going before it's stopped in its tracks. Second, it's good for the dog. Just as that momentum tears at your arm like a freight train, the same thing happens to your dogs neck.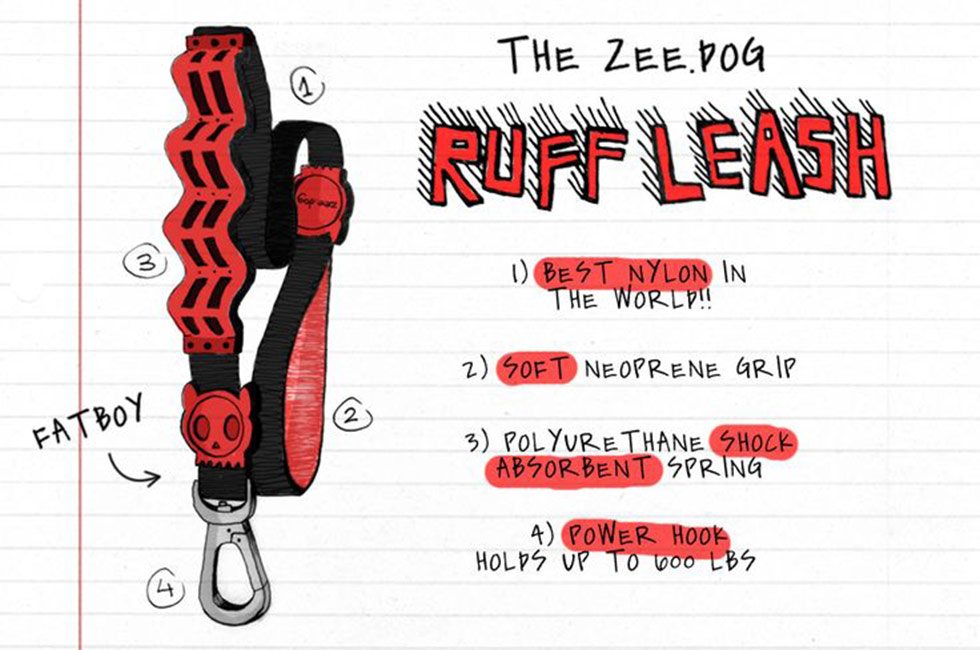 Another stand-out feature of the Ruff Leash is its shock absorbent spring.
This "spring" takes the shape of a zig-zagged polyurethane addition just behind the clip. When the dogs pulls – either abruptly or constantly – this little gem servers to lessen the pressure of the pull.
Rather than a single STOP when the leash reaches its end, the absorber gently stops the pull, again saving your arm/shoulder and your dog's neck.
As for all this pulling, the leash handle is backed with a nicely padded neoprene that I found not only to be comfortable but also added control since I wasn't so worried about the typical nylon leash burn that can happen without padding.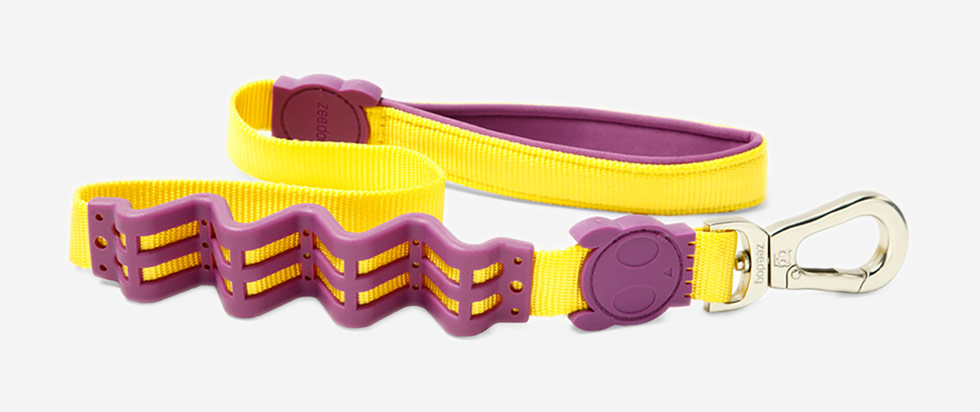 The overall construction of the Ruff Leash is really high quality and holding it simply feels good to my hand.
With the spring able to hold up to 600 lbs of force, the cushioning effect is a well designed feature for both dog and dog's person.
Perhaps the one change that I'd add to this leash would be a choice of lengths apart from it's standard 29.5 inches. While the short length was amazing for walking, when running there were a few collisions that may have been avoidable if there were and extra foot or so.
The Ruff Leash comes in at about $37 and is available online and from the retailers listed on the Zee.Dog website.
View More:
accessory
,
camp & hike
,
Pets
,
run
,
travel
,
Zee.Dog