The spring and fall are the most challenging seasons for me when it comes to dressing smartly for a run. With temperatures and weather patterns that fluctuate from day to day or hour to hour, it took me a long time to figure out when to pack a jacket and when to head out in a short sleeve. Because I am often cold but heat up very quickly during exercise, I either succumb to the cold or have to settle with tying my jacket around my waist after a few miles (something I really dislike doing). Let's be honest: finding a jacket that fights of the wind but is simultaneously breathable is just near impossible. However, add areas of ventilation at the proper locations and you might just have a hit. Cue the Focus Hood Jacket by Craft and you'll have found what you're looking for.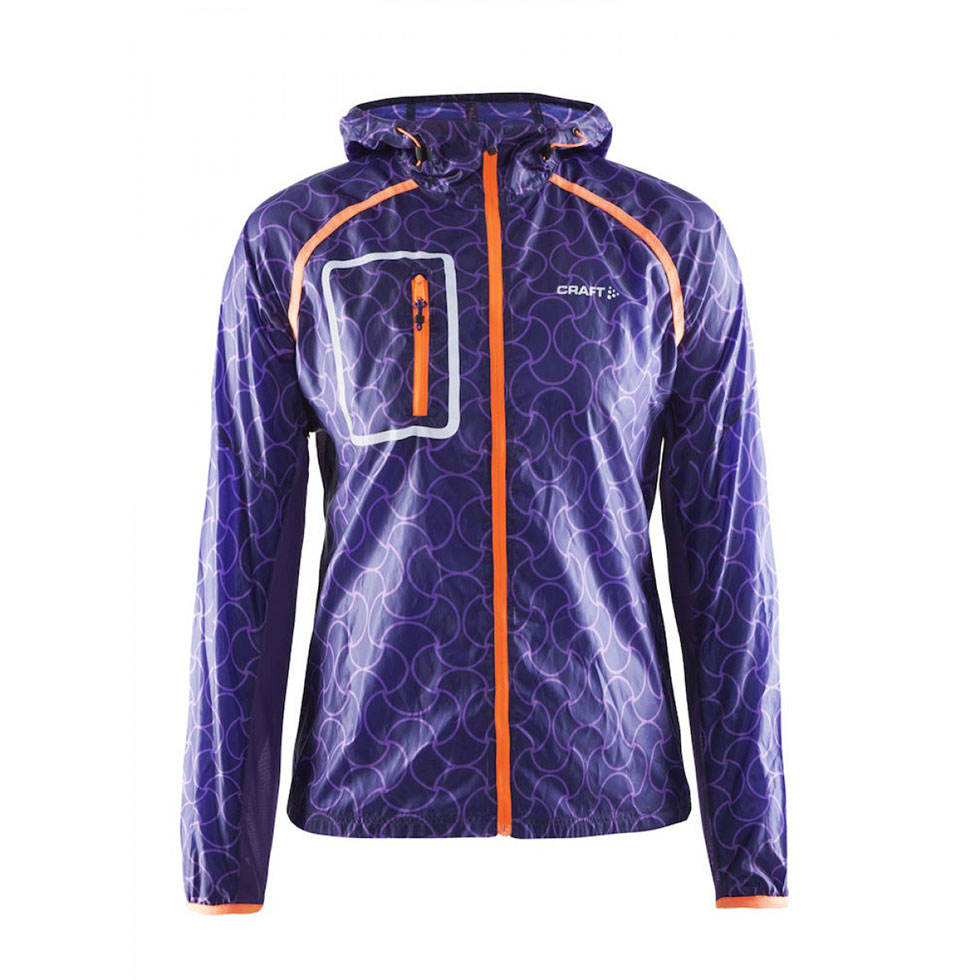 Construction and Function
On their website, Craft offers this description of the Focus Hood Jacket: "Superlight jacket with ergonomic fit and ventilation panels at sweat zones." This couldn't be a more accurate description. With an ultra lightweight and thin woven fabric that contains polyester, polyamide, and elastane, you wouldn't believe how soft it is. Two strips (3 to 4 inches wide) of fine mesh extend from each sleeve along the arms and end at the underarms. From there, another section of mesh runs down each side of the jacket, but stops short several inches above the hem. Just like Craft states, these sections do provide more aeration in areas where you're likely to sweat more. For a polyester jacket, I felt that the Focus Hood was impressively breathable.
Because the Focus Hood is a wind-resistant jacket, the sleeves are slightly synched, as is the back hem of the jacket. This apparel piece also comes with a hood that can be rolled and tied down. When you choose to use the hood, it can be cinched with draw cords that don't have traditional cord locks. Instead, a rubber fast hold through which the cord is strung has a little slit into which you can push the cord to secure it.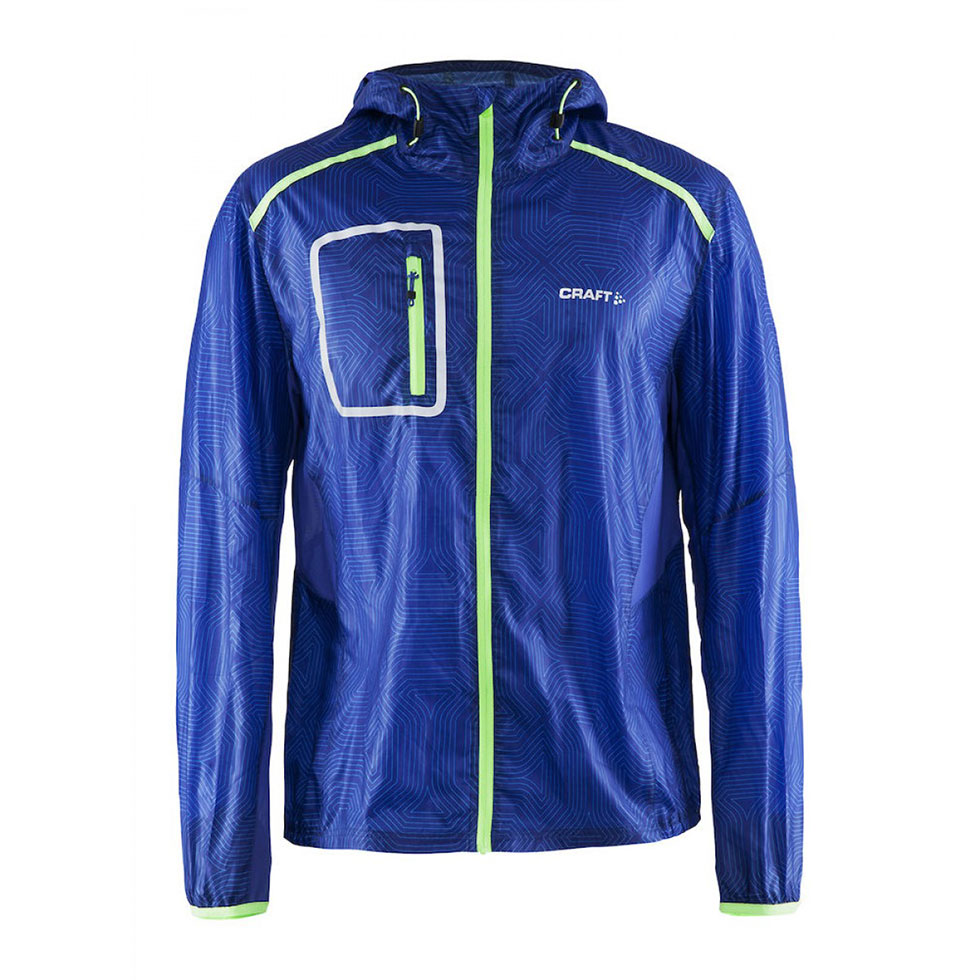 The last major attribute of the Focus Hood jacket is the right chest pocket. In addition to being encircled by a reflective overlay, it is big enough to fit a phone and it comes with a headphone opening. The inside of the pocket is made with the same mesh that covers those sweat zones. Because of this, when I carried my phone in this pocket, I placed it in a little plastic baggie so my sweat didn't soak it. Now, what's really cool about this pocket is that the entire jacket packs into the inverted pocket. The pack has a little fabric tab as well as a stretchy cord with a button so you can attach the entire pocket to something like a backpack.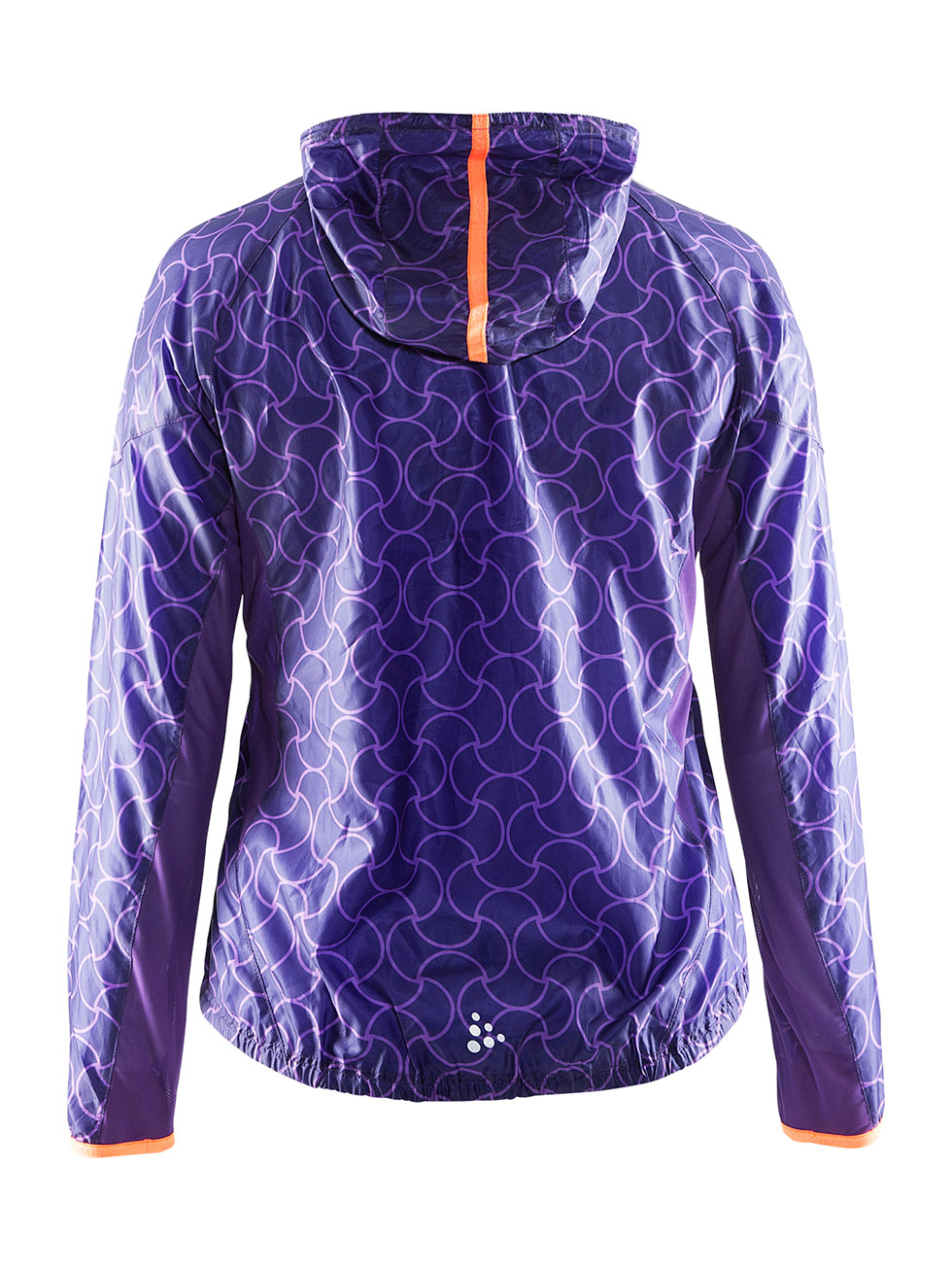 Performance
While I often shy away from running jackets, I was impressed with the construction of the Focus Hood jacket. Adding the mesh fabric at those sweat zones made a huge difference in how comfortable I felt in this top over several hours of exercise. Because it's also so lightweight, it didn't really feel like I was carrying any extra clothing. I most enjoyed using the Focus Hood when I was hiking or on the run when the temperature was in the 40s and 50s.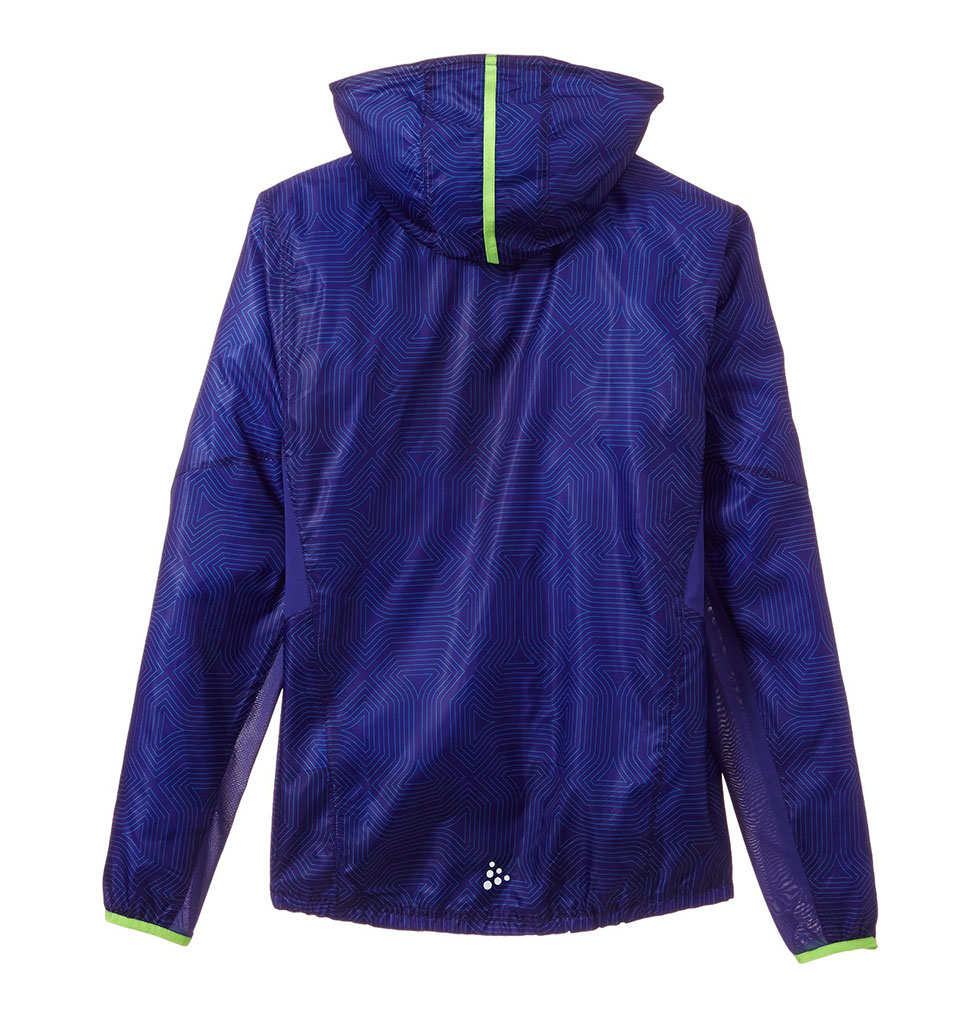 Fit
The Focus Hood jacket has a regular fit and comes in alpha sizing. The jacket leaves plenty of space for a layer underneath but is snug enough so you don't have a lot of extra fabric bouncing around. Finally, it yields a full range of motion, especially at the arms.
Overall
The Focus Hood jacket is priced at $119.99 (though we did find it for less at our partner links below), which is about where I would expect it to be. It is no surprise Craft is very popular among athletes in Europe, not only because it's a Swedish company, but because designing sportswear that is functional is Craft's priority and they're great at it.
If you're looking for a matching shirt and capris, keep an eye out for our upcoming reviews of additional pieces from Craft!
View More:
Craft