From yoga, to coffee to running errands around town, I like to have versatile exercise clothing that doesn't necessitate changing between activities on a busy day. The Lululemon Skinny Groove Pant is technical, comfortable, and multifunctional making it a great pair of pants for ladies on the go.
Construction and Function
The Lululemon Skinny Groove Pant is a medium rise, full length(33 in inseam) stretch pant with a skinny fit. The pants are made from Lululemon's signature Full-On Luon® fabric that gives incredible support and coverage with a cottony-soft feel. The fabric has a four-way stretch, wicks sweat and the added LYCRA® fiber moves with you and stays in great shape. The pants have a secret key pocket in the lining of the waistband perfect for a key or cash. These pants were designed for yoga but are also great for everyday wear.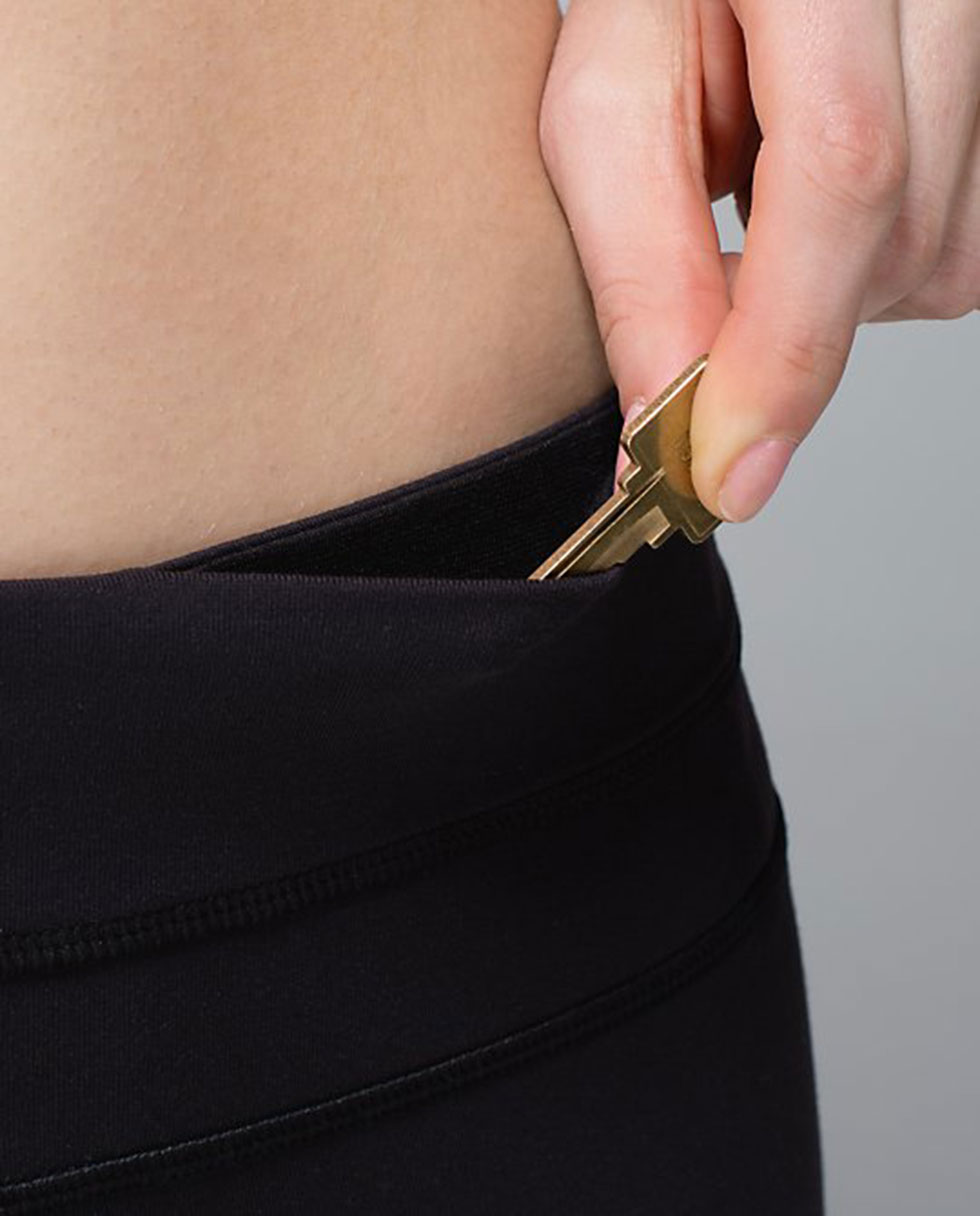 Fit and Wear
I have tested the Lululemon Skinny Groove pants doing everything from yoga to running errands, long travel days to lounging around the house. These stretchy, comfy pants are snug enough to offer great movement during yoga exercises, but also stretchy enough to be worn all day.
What I really love about these pants is how well they hold their shape after full day (or two) of wear. They have turned into my go-to travel pant as the looser fit around the ankles makes them a little more versatile than the tight fit of the Lululemon wunderunders, but still tucks into rain boots quite well – a New England necessity. The 33″ inseam is perfect for my long legs, but Lululemon also offers a complimentary hemming service for shorter ladies.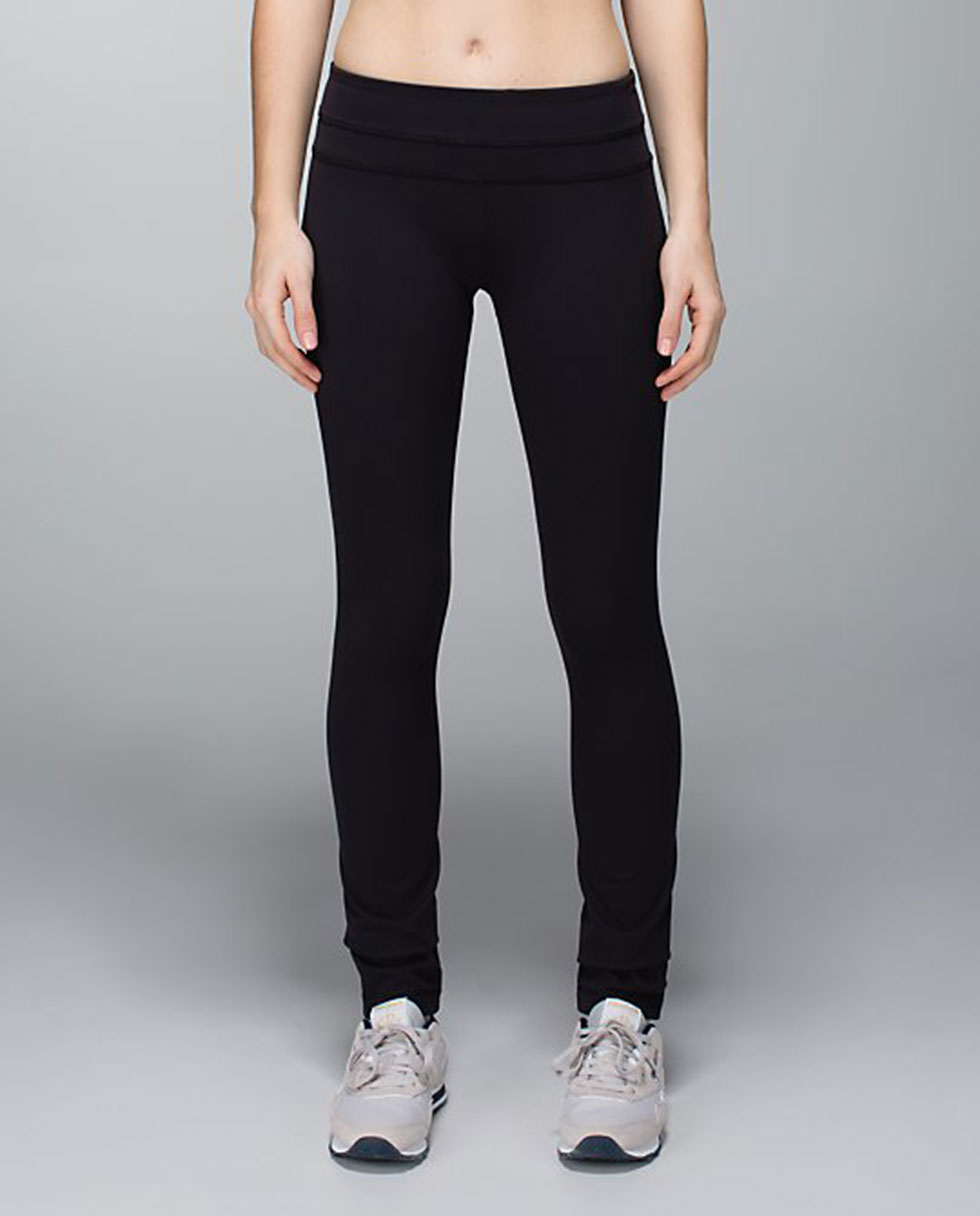 The mini secret pocket is great for a key or cash or stashing jewelry during a yoga session. You do have to be careful wearing these pants during more aggressive activities like running, hiking, biking as the material will pill, and I do recommend washing them with the rest of your technical apparel as the "strong" fibers in the Full-On Luon® tend to attract cotton very well. However, if you wear these pants for their intended activities, you shouldn't have any pilling problems.
Overall
At $98 if you are looking for a versatile, durable yoga pant with a flattering fit the Lululemon Skinny Groove is an investment, but one that we doubt you'll regret.
View More:
Lululemon