If you're like any other chick on this planet, you've likely struggled with finding sports bras that actually get the job done effectively. You know that first few minutes of your run, when it literally feels like your boobies are being flung in every-which-way – well apparently, that is entirely preventable.
I recently picked up Lululemon's Bitty Bracer bra and let me tell you, times have changed. First and foremost, let it be known that this bra actually comes with instructions – read them! They're really helpful. At first, I found myself trying to weasel my way into the Bitty Bracer, little did I know I needed to do the classic "bend and drop."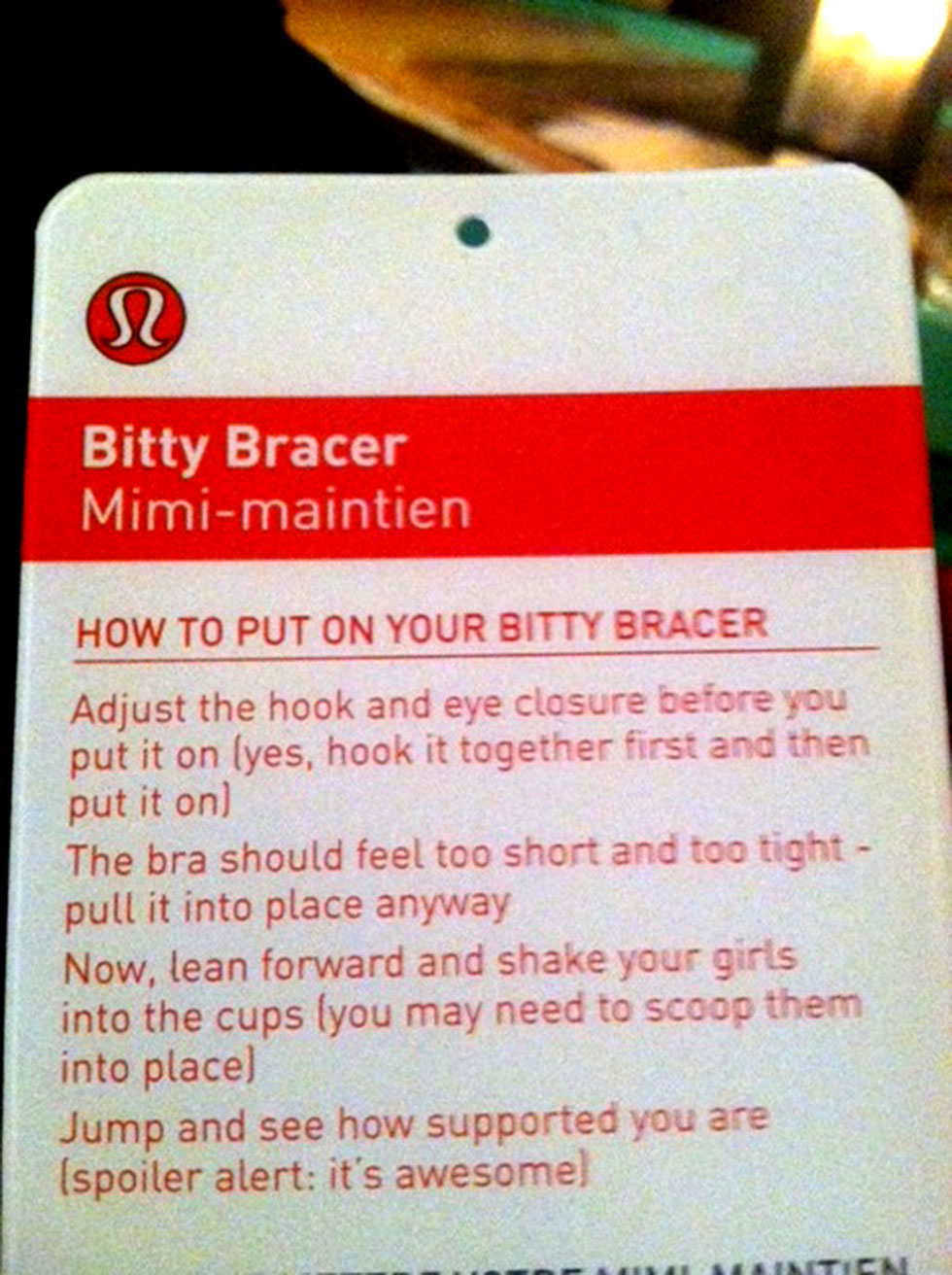 Initially, the Bitty Bracer felt a little stiff and slightly restrictive, but as I started to get my sweat on it seemingly started to mold to my body. The hook-and-eye closure allows for even more comfort control. Personally, I like a looser fit around the base of my sports bras, particularly on longer runs. The hook-and-eye feature allows me to change the fit depending on my activity. Ever since that first wear, the shape has become more and more form fitting without losing any of the initial support.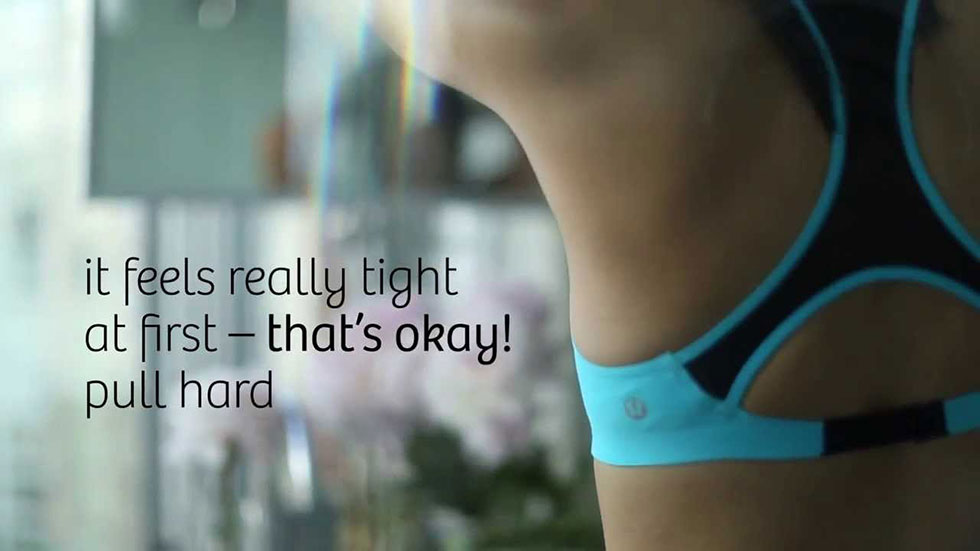 Lululemon hit the nail on the head in terms of finding the perfect fabric. For the Bitty Bracer, Lululemon used a bonded, lightweight, swim fabric which, in my opinion, has basically eliminated any chance of chafing. Hallelujah! Additionally, the lightweight fabric allows for optimal moisture management on hot summer days. Mesh panels along the racerback straps help to wick away moisture.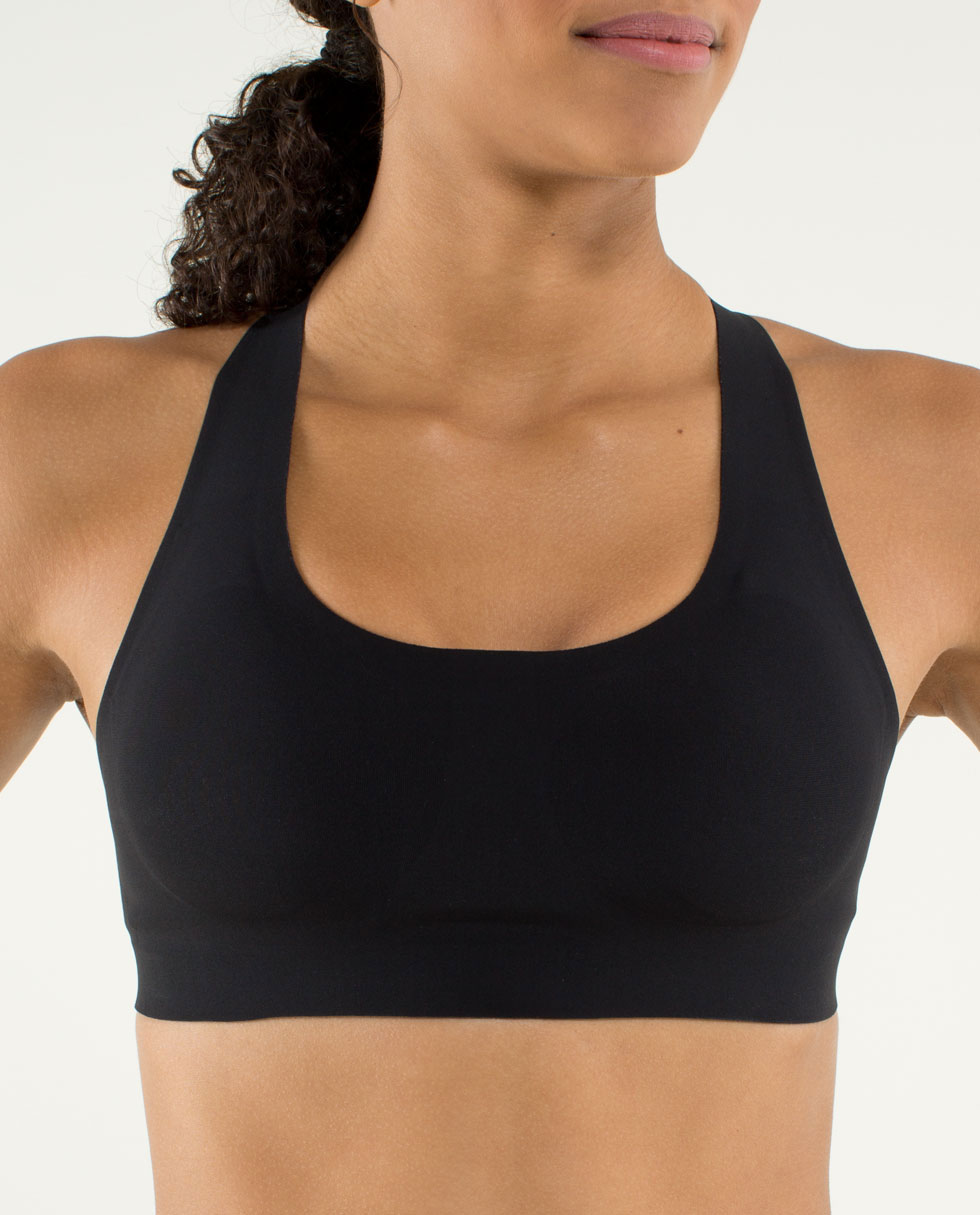 I've put the Bitty Bracer to test in multiple different activities, none of which seemed to compromise the performance of the piece. This sports bra offers a fresh and functional look that is sure to get the job done.
View More:
Lululemon