Maine has far from perfect weather in the winter ranging from rain to full on blizzard. Finding a top layer to keep you warm and dry while working out is a must. The compact lululemon Miss Misty Jacket II is lightweight, breathable and both waterproof and wind resistant making it a great jacket to keep stashed in your tote or gym bag.
Construction and Function
The Miss Misty II by lululemon is designed for less than perfect weather. The fabric is wind and water-resistant. The exterior is polyester and the lining is composed of nylon and spandex. It fits loosely and is hip length that makes it easy to move in when running or skiing. When the weather starts to hit hard you can pull up the hood which can be found zipped in the jacket's collar. You can cinch the jacket closer to your hips by pulling on the elastic drawstring located at the base of each pocket.
There are perforated panels for built in ventilation to keep your back and chest cool which are lined with reflective details to help you shine bright in the dark. Small ventilation holes are located on the underside of the sleeves and around the waist to make the jacket breathable. The two hip pockets have zippers allowing you to securely bring items with you. The right pocket has a built in sleeve for your smartphone and a slit to plug in your headphones. When you are done with your daily workout the jacket tucks into the left pocket for easy stow and go. The hood also can we tucked into the zipper collar to prevent it from flapping.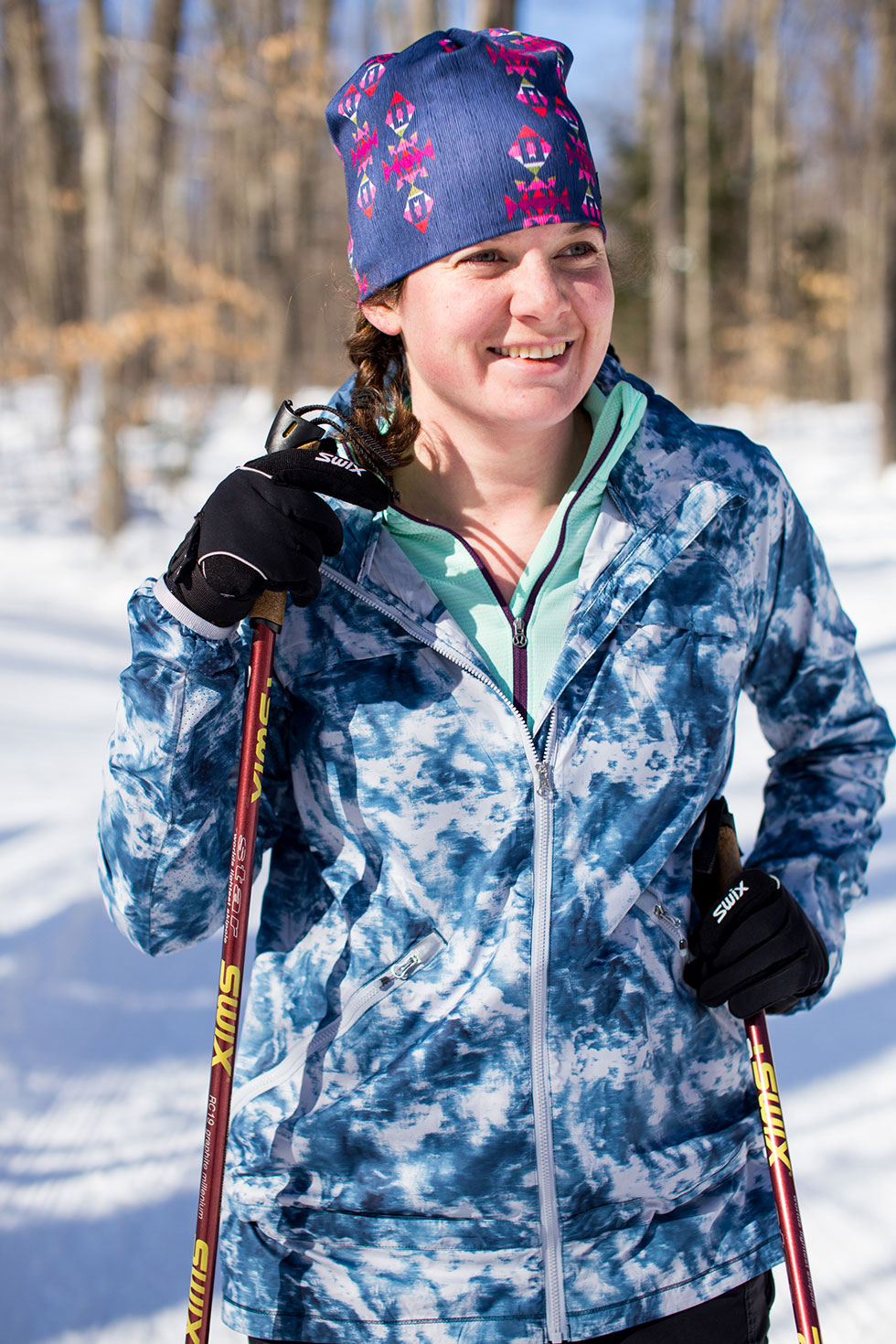 Fit and Wear
I tested Miss Misty II on the Nordic ski trails of Maine in 25 degrees. It was an ideal top layer keeping the weather elements out and my body heat in. I wore it over the Run: Swiftly Tech ½ Zip as a base layer. I really noticed how windproof the jacket material was when skiing down the trails and how breathable it was when cranking up the hills. The fact that the jacket can fold up into its pocket is brilliant so it doesn't take up much space in my bag.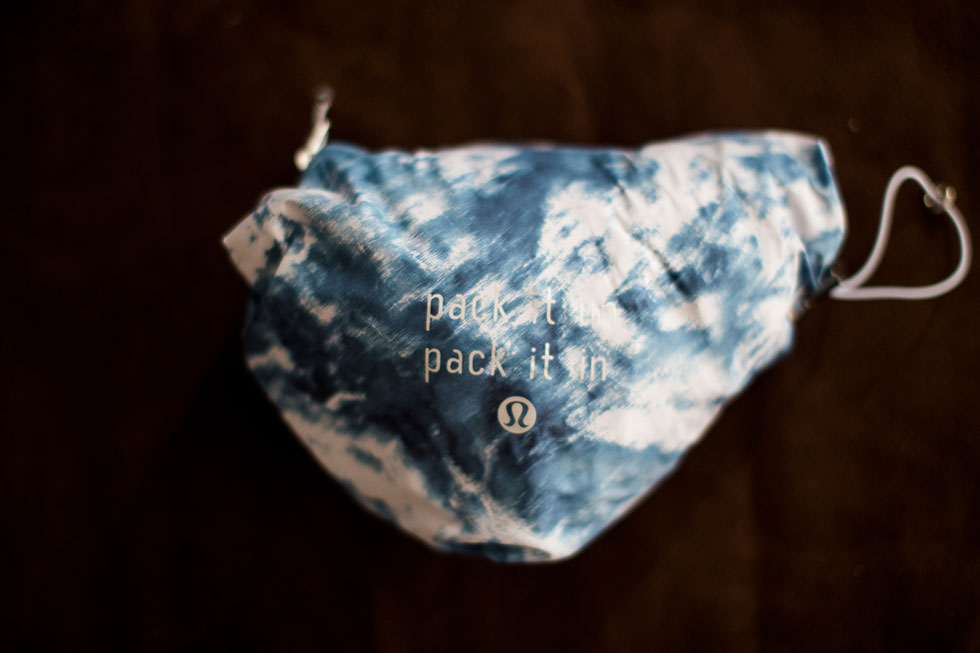 Overall
This is a go-to lightweight jacket that provides an extra layer of protection from the elements. At $128 it's a good investment as it can be worn in multiple seasons for a variety of outdoor activities – and you know how we love our versatility here at Gearist!
View More:
Lululemon