Pros
Keeps your wet gear away from your dry stuff. Beats a plastic shopping bag!
Great for protecting a down puffy jacket in the rest of your gear.
Super compact when not in use.
Cons
Not a rolltop. Has a drawstring so it's not "submersible waterproof"
Where to Buy
You can find the Matador Droplet at a variety of outdoor retailers
Out of the gate, I've got to tell you that I love having a bag like the Matador Droplet around.
First and foremost, because I have kids and you never know when you're going to need some sort of bag either for carrying soaking-wet clothing and the like or because someone's about to get car sick and the fact that the Matador Droplet provides waterproof storage means that keeping nonsense like that at bay is a real option.
And don't even get me started on the sweaty gym clothes and clothes comping back from a longer-than-you'd-planned trail run and other dusty, wet items brimming with water.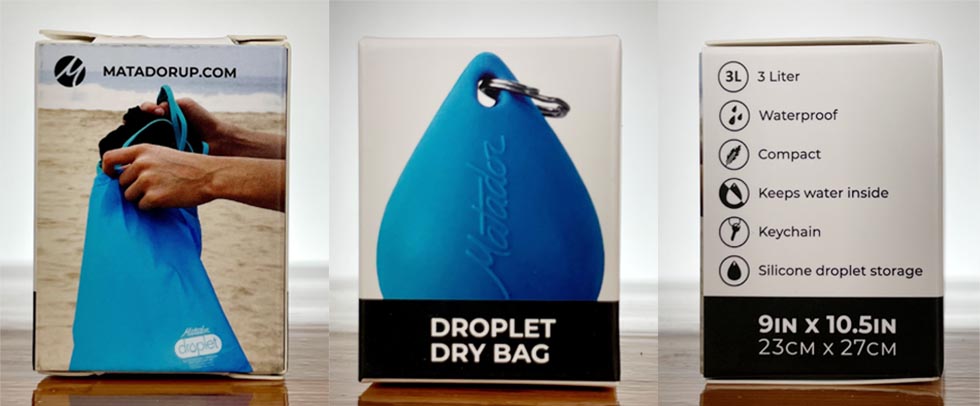 With a three liter capacity the Matador can hold quite a bit of gear. This is especially the case if you've got a puffer jacket or some other super compressible item. The ripstop nylon, internal sealed seams not only keeps water out but also adds to the durability of this tough little product.
With all the versatility of the Matador Droplet dry bag, there is something which would take it to the next level for me.
First, waterproof ripstop nylon as a shell material. If the Droplet dry bag had a rolltop closure instead of the drawstring closure it has, it would be a huge improvement. The drawstring works just fine and fast but the addition of a rolltop, waterproof closure would mean full – even submersible – protection for whatever gear you're got stored inside.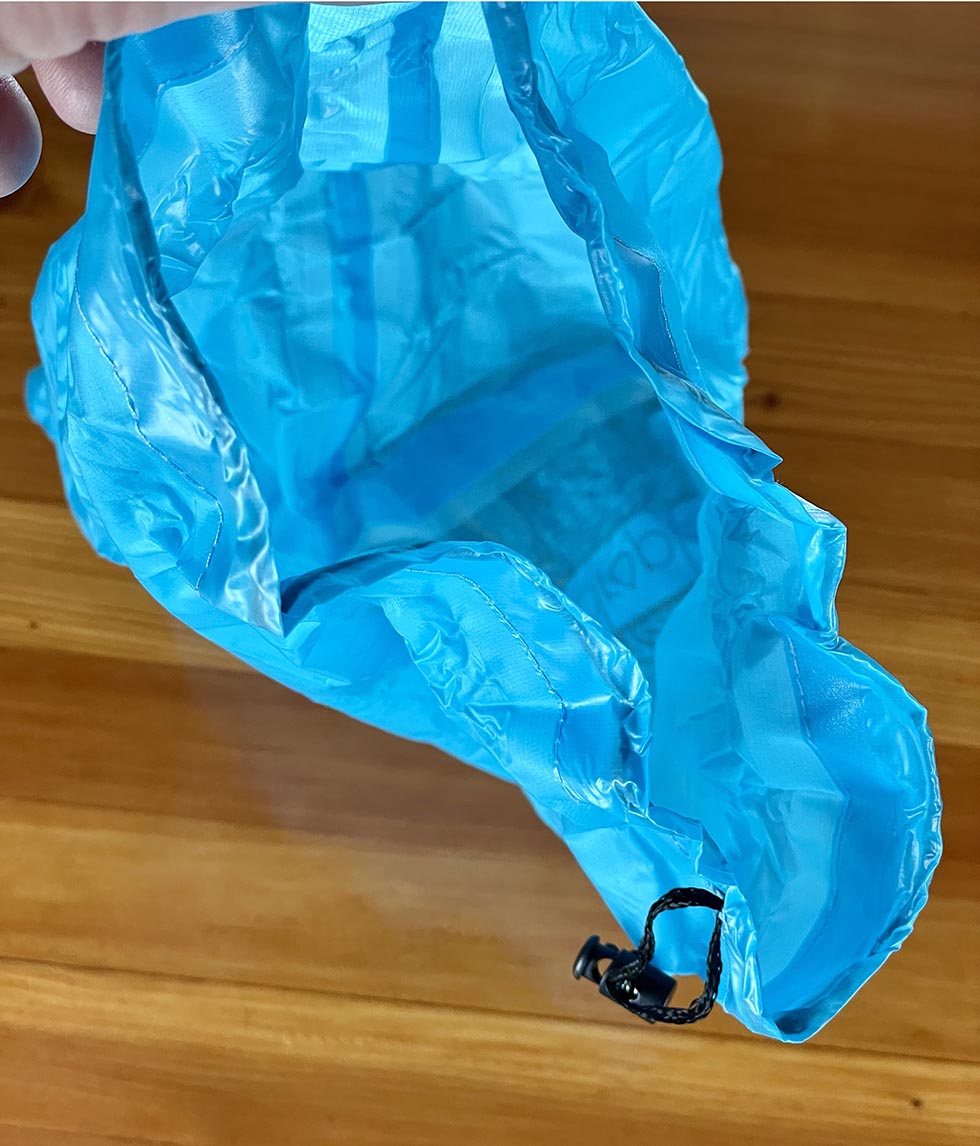 In terms of the droplet being a convenient item to carry, when the bag itself isn't in use, it packs away into its own silicone droplet. This tiny silicone droplet stash is easy to get the bag into and has a small but durable keychain loop to keep it where you want it.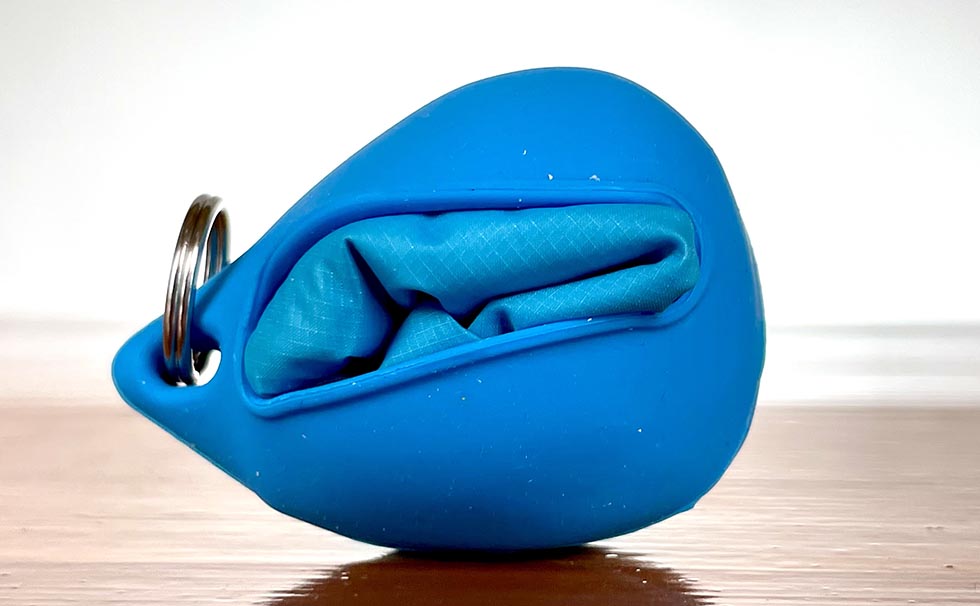 Do I like the Matador Droplet? Absolutely. It's a great piece of ultralight gear which adds two-way water protection. With the improvements I mentioned above I think it could go next level and would have me getting more of them.
At $15.00 at time of writing, it's not super cheap but for what it is, it's a good deal that is incredibly versatile (and Matador has other, rolltop dry bags to boot!).
Do you have a fave super-compact dry bag? Let us know in the comments below!
camp & hike
,
commute
,
travel