Keeping your core warm and dry is critical in chilly outdoor adventures whether in the rain or snow, or freezing sunny days. A versatile vest has always been a part of my winter wardrobe, however, I feel like I stepped up my vest game when Patagonia sent us the Nano Air Vest to test out.
Construction and Function
An insulation breakthrough: the new Nano-Air™ Vest featuring FullRange™ Insulation is warm, stretchy and so breathable, you can wear it for the entirety of any highly aerobic start-stop adventure in the mountains or for indoor-outdoor wear all day long. The exterior of the vest is made of 1.3-oz 20-denier 100% nylon ripstop and the lining is composed of 2-oz 50-denier 100% nylon plain weave. The combination creates Patagonia's revolutionary 60-g FullRange™ Insulation which warms and stretches, making this a vest with excellent mechanical stretch and unprecedented air permeability (40CFM).
The Durable Water Repellent(DWR) fabric finish repels light rain, sleet and snow, with decreased dry times. The vest has two handwarmer pockets and a left chest pocket that are zippered, welted and low-bulk to work comfortably with a pack and the center-front zipper has a wicking interior storm flap and zipper garage at the chin for next-to-skin comfort. The armholes have stretch binding and the hem had a dual-adjustable draw cord hem- both features sealing in warmth. The athletic fit is designed to be worn under or over layers depending on the activity.
Wear and Fit
Patagonia sent us this vest a week ago and I have worn it almost every waking minute since I pulled it from its packaging. Skiing, snowshoeing, walking to the store, working, knitting, watching Netflix on the couch, cooking… in fact, I'm wearing it as I write this review.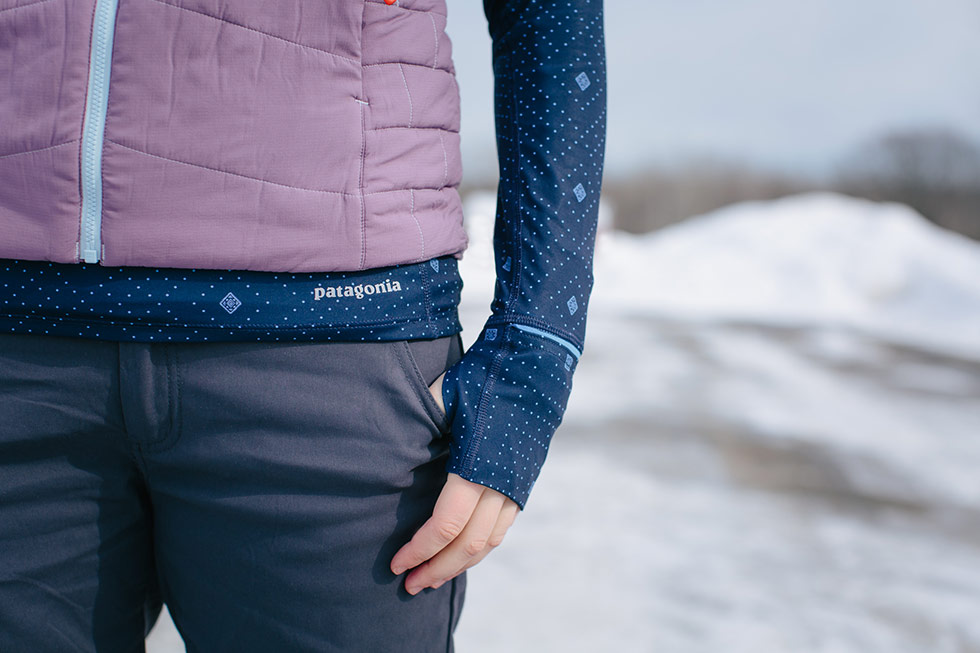 I had a few apprehensions as the vest isn't as slick looking as some of Patagonia's insulation line of down jackets with their shiny finish, but as we were always taught not to judge a book by its cover – as soon as I put this vest on I realized what sets it apart. It is soft, stretchy and I wish there were more of it. If Patagonia made a comforter made of this material- I would never get out of bed. I wore it over a long sleeve crew to my job at a café, under my down jacket to a photo shoot by the ocean and over a soft shell on a cross country ski. I forgot I was wearing it until I was complimented on my vest by someone I ran into on the ski trails who hadn't seen Patagonia's nano air line before.
The pockets were easy to open with gloves on and stash my wallet, keys and phone without feeling too bulky. The fit was roomy enough to fit a few layers underneath without making me look like a marshmallow. The exterior of the vest took a pretty hard snowball hit and after I brushed off the snow it was as if it never happened- but I will not forget.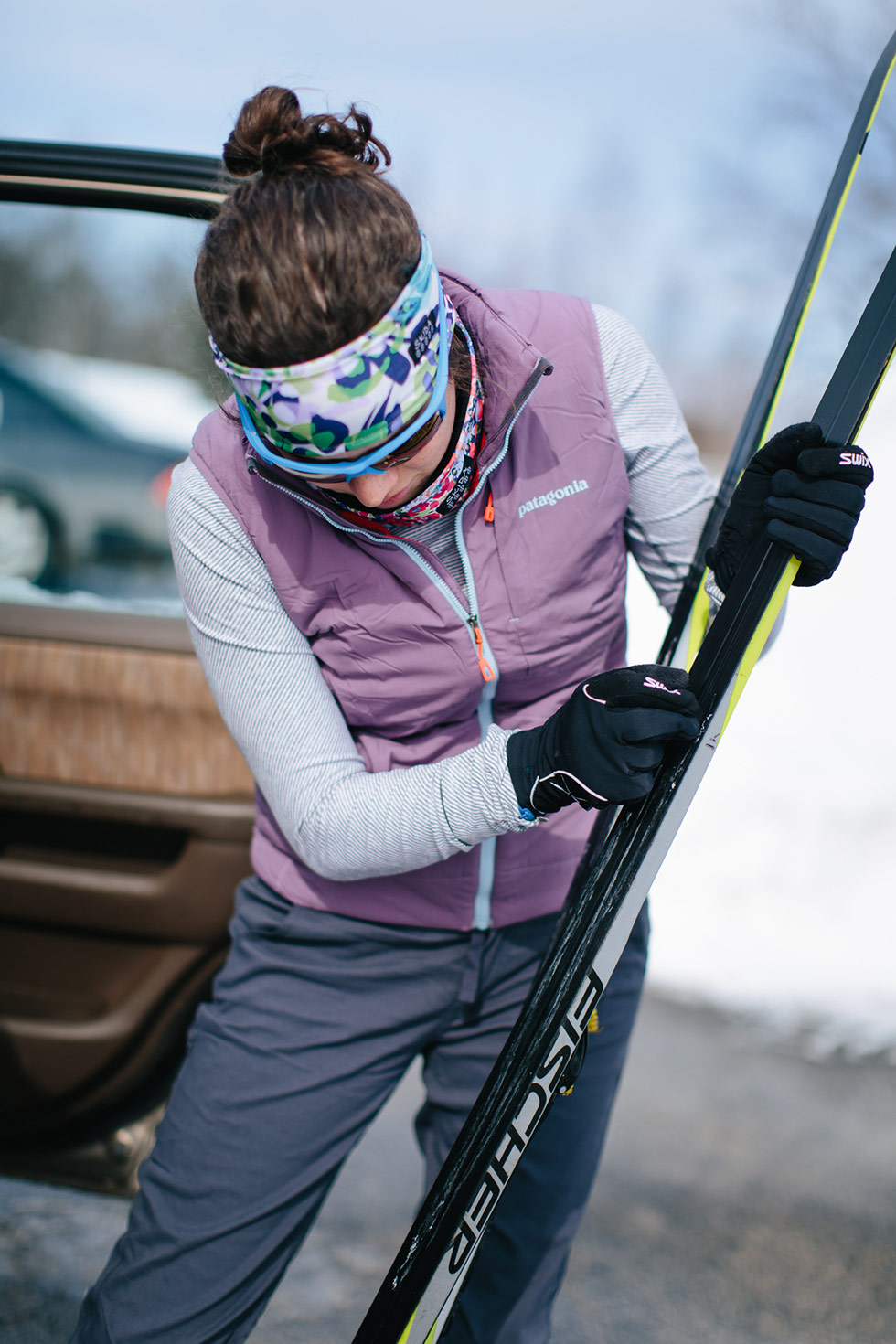 Overall
If Patagonia made a full body suit in their Nano-Air™ material it might be just what I need to make it through this extended Maine winter. In the meantime, this vest is more than enough so I am going to listen to Patagonia and #leaveiton. At $199 it is a bit of an investment, but one you won't regret.
[Photos by: www.courtneyelizabethmedia.com]
View More:
camp & hike
,
clothing
,
commute
,
cycle
,
Patagonia
,
run
,
ski
,
snow
,
snowboard
,
trail running
,
travel
,
vest