First impressions always begin with feeling the fabric. This Nine Trails shirt passed. The fabric is super soft and has a brushed feeling. It is 100% polyester, but has the feeling of a cotton T. I would personally choose a tank on the hot, sunny, summer days, but this shirt would be good for the mild temperature trail runs. The fabric is quick drying, moisture wicking and made with Polygiene® to prevent the growth of odor-causing bacteria. That way you don't have to worry about smelling up the grocery store when you don't have time to go home and change before running errands.
Unfortunately, the cut of the neck didn't excite me as much as the fabric. The cut seems to be a hybrid between a V-neck and a rounded neck. I would prefer either the classic V or a classic rounded. This cut is somewhat constricting (sits high up on my neck) and wasn't especially flattering for me.The bottom of the Nine Trails shirt fits fairly relaxed, doesn't hug your body, but also doesn't look baggy.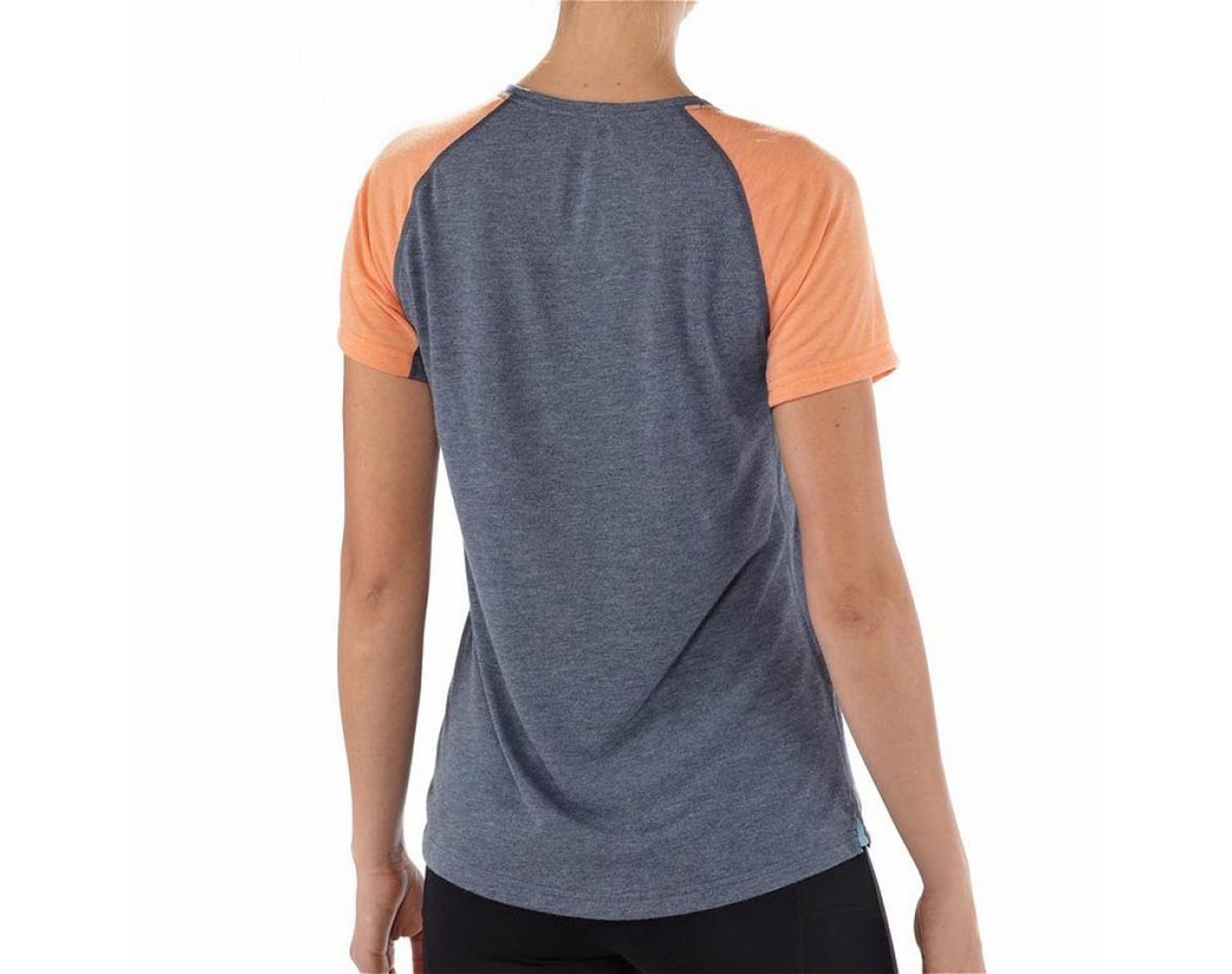 I enjoyed the color accents on the bottom hem-sides of the shirt. I felt this shirt ran true to size, the shoulders fit fine and the length of the shirt hit right below the hips for me. Nine Trails comes in four different colors (three of the four have the sleeve color blocking style): mint green, dark blue/orange, orange/grey, and blue/grey. The color blocking is not my favorite style in general, but I like the colors, along with the the heathered look, Patagonia has chosen. Here too, the reflective Patagonia logo at the bottom of the shirt is a nice touch.
Priced at $45, I personally think this shirt is slightly overpriced, even for being Patagonia.  Personally, I would get the most use out of this shirt during backpacking or hiking expeditions.  The technical fabric is definitely a plus, but the neck is too constricting for me during a run.
View More:
Patagonia