Now in its third iteration, the Saucony Zealot ISO 3 is a shoe that many consider to be their do-all, daily driver. With this being my first time in this shoe, I was focused on how versatile something like this would be with everything from long, steady distance runs, to more poppy, tempo efforts.
Outsole
I'll start out by taking a look at the Zealot's outsole. Saucony has used a high abrasion rubber outsole using their TRI-FLEX design. This version has less rubber than its predecessor which saves some weight, especially since it is only on the lateral side & rear half of the shoe (since you really don't land or abrade the medial side of shoes in that area). The forefoot, where I spend most of my time (being a forefoot runner), has generous flex grooves. I have run 50+ miles on both road and buffed out trail in the Zealot and there is no sign of wear. They are holding up very well.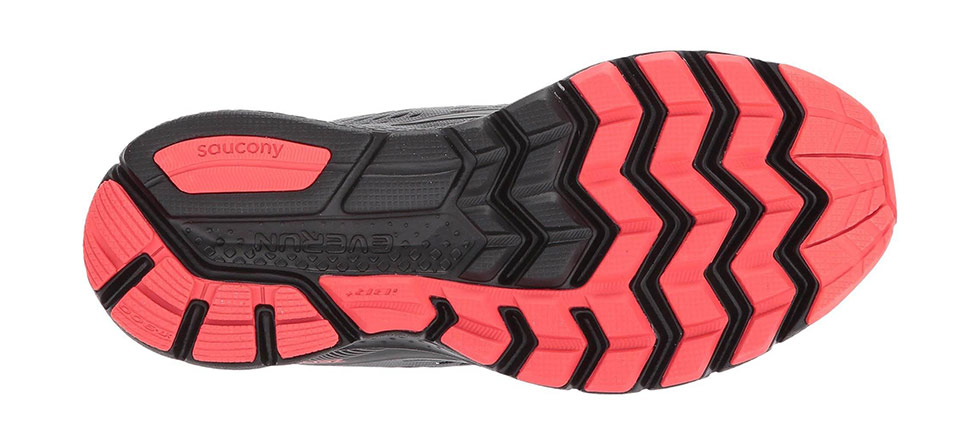 Midsole
The midsole is made up of single-density EVA (including the crash pad in the heel). On top of that is the full-length Everun topsheet. So, you won't experience as much "spring" in the Zealot as you would in something like the Freedom ISO, which has a full length Everun midsole. This is one of the places where you see most of the "daily-driver aspects". While this shoe is capable of speedier "pick-ups" it would probably not be your "speedy-day" shoe.
With a stack height of 26mm at the heel and 22mm in the forefoot, the Zealot has a 4mm drop.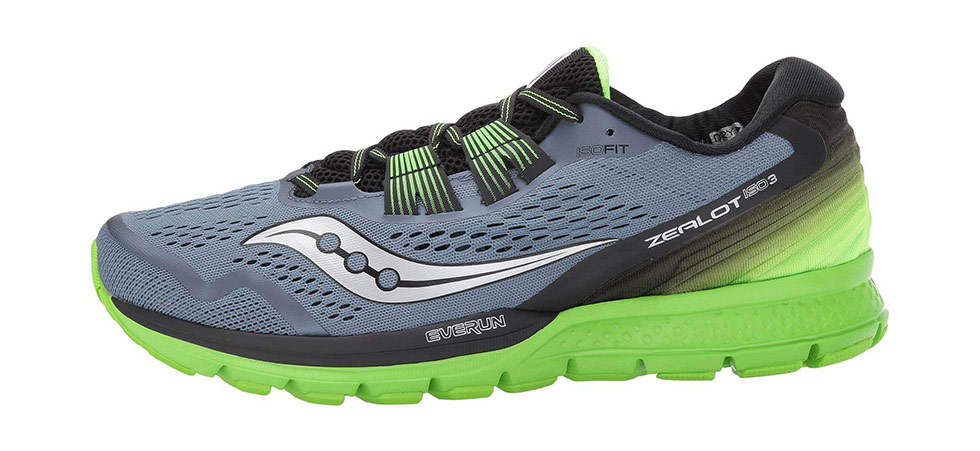 Upper
The Zealot ISO 3 upper has been redesigned for a much cleaner look than the previous version. Right out of the box I noticed how light they were (7.3oz). The super supple engineered mesh upper only has a couple of support elements – A lacing cage, which at first, I thought looked a little odd, and a small amount of overlay. The ISOFIT bootie construction brings the lacing cage all the way down to the midsole. As I said, I thought it looked a bit odd, however, I found it to be quite comfortable. There is a good amount of foam in the tongue which keep the cage and laces from digging into the foot and allows for a comfortable feel. This along with the fairly soft padded heel counter gives a good secure lock down. The upper is soft and breathable, but that does not affect its durability. There are no picks or threads pulling out and they are in good shape after my 50+ miles.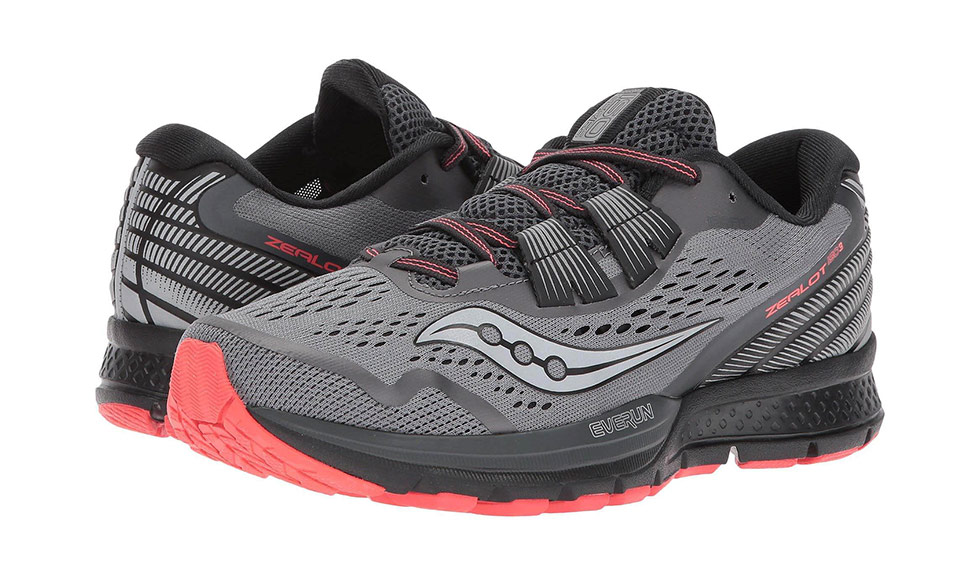 Fit
The Saucony Zealot ISO 3 runs true to size. I always go up in size and find that my size 9's gave me lots of interior space with room for toe splay and wiggle without feeling too "swimmy". I loved the locked down feel and bootie construction of the ISOFIT system. So far, I have only had one run where I felt a hot spot under my big toe, which is unusual so we'll chalk this up to being an outlier.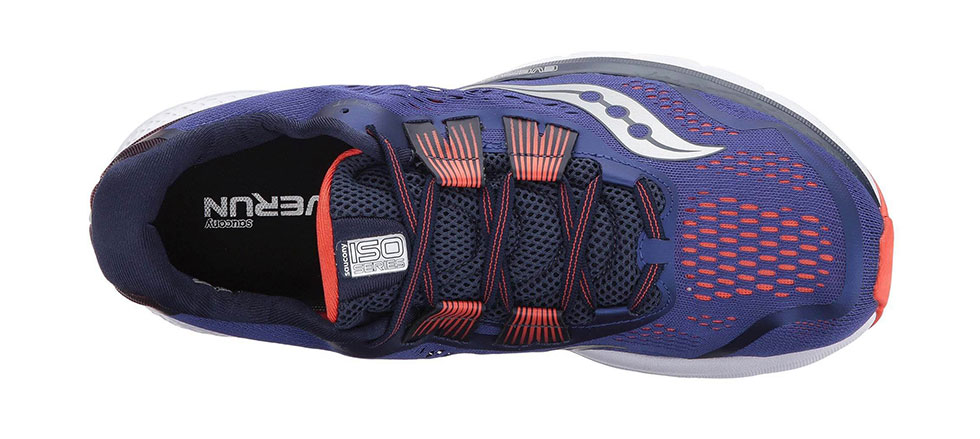 Ride
I have enjoyed running on both road and buffed out trails in the Zealot. I slip on these shoes with confidence when I head out the door for my daily workout. I know that I won't have to worry about which route I choose to take (pavement or dirt) or what the workout turns into, they will be the right shoe. Yes, these are my "daily-drivers", but I know that if I feel like throwing some speedy pick-ups in there, which I have, they will allow me to get the job done. The ride is smooth and comfortable on short runs in the neighborhood or longer double digit outings. After 17 & 20 mile bridge repeat runs (on concrete), I can say that my feet were pretty happy. The cushion and comfort is a winning combination.
Overall
The Zealot is not only light, comfortable and durable, it is versatile. I think it is important to have a solid shoe like this in your line-up. The combination of Single-density EVA & full-length Everun top sheet, along with the soft mesh upper with the ISOFIT bootie is a winning recipe for a great everyday trainer. It is a shoe that I love to grab heading out the door for daily workouts.
Coming in at about $130 seems a bit pricey, but again, I think it is important to have a versatile, capable shoe in your line-up. For me, this one checks all the boxes.
View More:
Saucony