This review was written by Uli Fluhme, the CEO of Gran Fondo New York. This event has rapidly become one of the premiere cycling events in North America and we'd strongly encourage you to get in ASAP!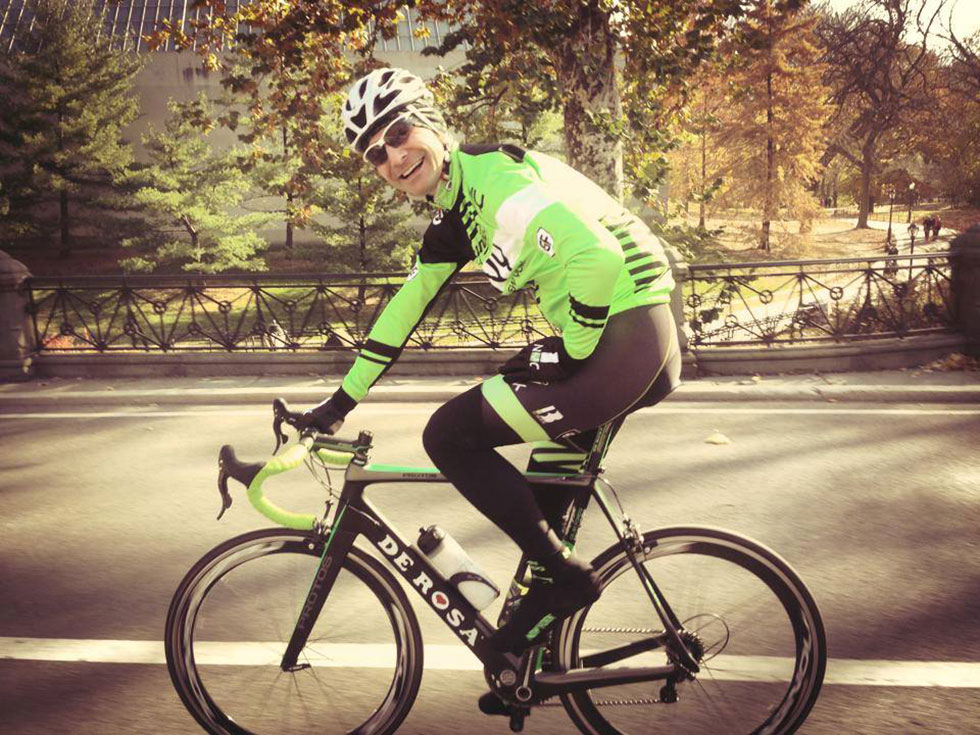 It's always been very important for me as the organizer of Campagnolo Gran Fondo New York (GFNY) to only work with companies that I respect and whose products I would buy for myself. The following is my personal story on Cicli De Rosa, the 2014 bike sponsor of GFNY.
In 1990 I bought my first road bike. Back then, frames were either built of Columbus SL(X) or Reynolds tubing. Columbus was getting the better reviews at the time so that's what it had to be for me. There were two frames that I really desired: an Eddy Merckx and a De Rosa.
De Rosa seemed to be only available with Campagnolo which did not (yet) have "index shifting". Shifters were still on the down tube but Shimano managed to build them so that you had seven exact positions on the shifter. Yes, seven, for all seven gears we had. As a junior racer, I was only allowed 50/14 as a maximum gear ratio so we kept it simple: 14-21 (no 20). Index shifting was a revolution, because before – and still with Campagnolo – you had to dial in the gear with "feel". While that was no issue on training rides, it was quite challenging in a hectic race situation. Long story short: I wanted Shimano 600 and went for the Merckx.
But ever since that first bike of mine, I had an eye on De Rosa. In the mid 90s we all wanted American aluminum frames (think KLEIN) because we were sick of lacking stiffness in steel. Italian frame makers were late to the aluminum game so my racing peers and I looked across the ocean. Plus, I was at an age where a heart on the frame seemed wrong.
Soon enough the Italians caught up and produced competitive aluminum – and later – carbon racing frames. A friend of mine had a De Rosa King, a beautiful machine. Tempting but I didn't have the money to justify a new frame. Whenever it was time for the shows in the fall, I scouted the web to see which bike I would buy if I could. A De Rosa was always among them. I recall a titanium frame, a later version of the King, the track bike "Scatto Fisso" and – finally – the "Protos".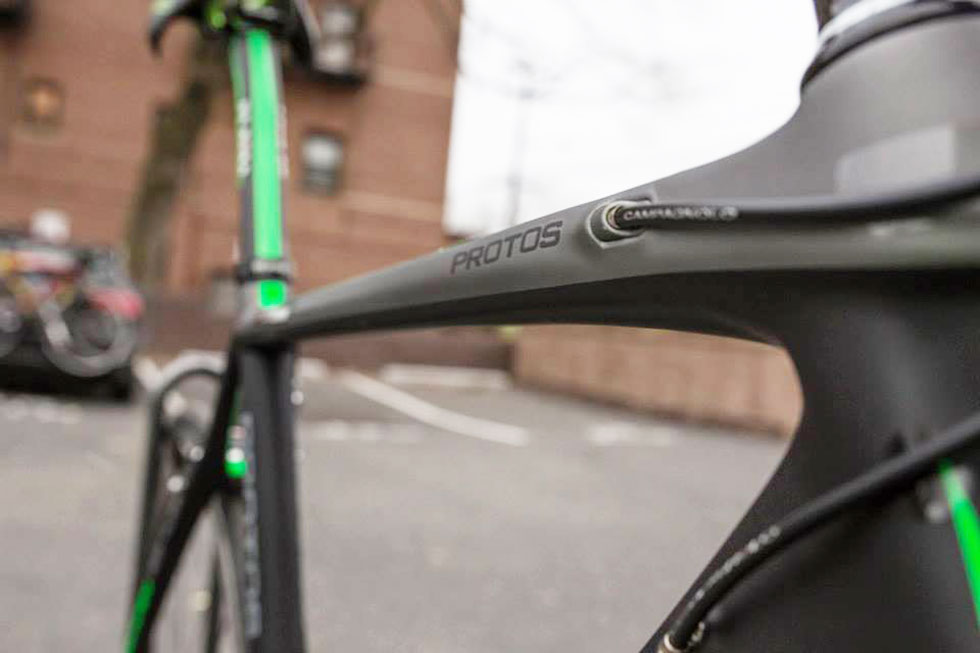 To me, the Protos perfectly combines a classic form with modern performance. I've always had an aversion against sloped frames. They simply remind me of mountain bikes and look weird. The Protos has a straight top tube and one of those extremely sexy straight forks.
This summer, we had a chance to visit the De Rosa factory in Milan. It was a great honor for me to meet founder Ugo De Rosa and be so welcomed by his sons Cristiano and Danilo. We discussed the idea to have a GFNY frame. Here I was, in the factory where all these dream bikes come from, talking about having one of them with the name of our race on it. It wasn't a dream come true because I would have never thought or even dreamt that could ever happen.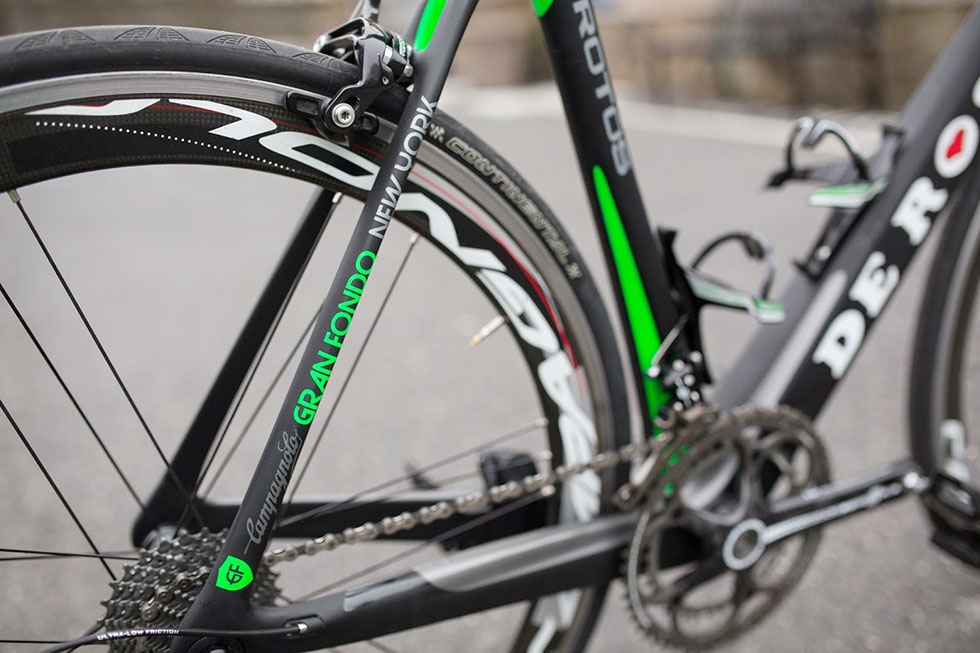 But it did. I now ride my GFNY Protos. It's light and fast like only a handful of the super machines on the market today. But it's also very reactive with its typical "Italian" geometry of slightly steeper angles. I love that. Think of riding a bike casually on a sunny day and suddenly it yells "attack!" at you. Of course you don't because it's just you, the road and no one or nothing to attack. But you also realize that the same thing will happen in your next race. You're probably going to attack too early and too often because of it. But hey, you only live once.
If you have any questions or just want to share your De Rosa story, please email me at uli@granfondony.com or post on our "Facebook page
Oh, and Bikeadelic is a nice blog about all things De Rosa.
View More:
DeRosa